We've all seen those shows where the main character is adored by everyone around them. They're the cool and popular kids in school, the quarterback that all the girls want to date, or the captain of the football team that everyone respects. But what about the shows where the exact opposite is true? The ones where the main character is hated by everyone they come across, where they're the butt of every joke, and nobody respects them. We bring you the 10 best anime where everyone hates the main character.
Here are the 10 best anime where everyone hates MC
It's a cliche, but sometimes clichés are the best way to convey a complex idea. In the case of anime, perhaps the most powerful cliché is the "everyone hates the main character" shtick. In this article, we'll look at the 10 best anime where everyone hates the main character.
10. Blue Exorcist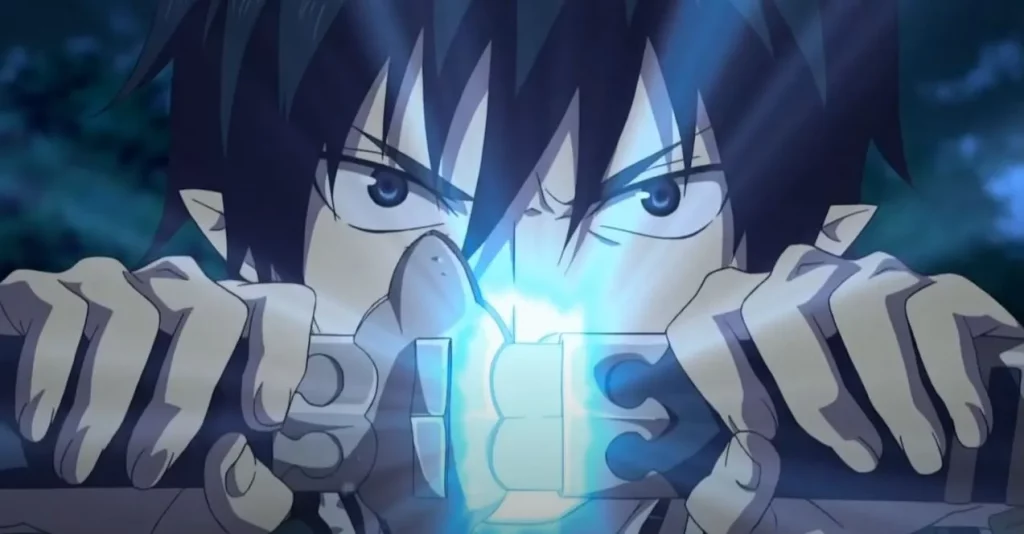 A fantastic sense of adventure in this insanely well-designed dark fantasy world. The Blue Exorcist is a unique and interesting concept that has impressed anime fans worldwide for many years. Somewhat popular amongst western anime fans, Blue Exorcist tells us of a world that is divided into two dimensions.
The mirror world and its reflection, one filled with humans and the other with demons. Journey through these worlds is nearly impossible, but demons can do so. Although demons can cross, only a handful are vicious and look for trouble.
This is where the exorcists step in. Well-trained individuals aim to send these demons back to where they came from. We follow a pair of extremely powerful exorcists, Rin and Yukio. The story kicks off when we realize that Rin is actually a demon himself.
A fantastic and extremely well-rounded anime series with awesome characters and a brilliant core story. We cannot wait for the next installment of the blue exorcist.
---
---
09. Irresponsible Captain Tylor
A fantastic watch set across the vast depths of space, the irresponsible captain Tylor is a series that bravely attempts to present something that is quite unlike anything we have ever come across. Seriously underrated, irresponsible captain Tylor has seen a great deal of success in light novel form.
Although, we definitely recommend you check out this seriously underrated anime series. Set in the distant and extremely technologically advanced future, we follow Tylor, a young man that doesn't have many purposes in life. Carefree and a cavalier and fun adventurous attitude.
He is constantly getting himself out of crazy near-death situations. We follow Captain Tylor as he stumbles through life and finds himself involved with some absolutely ridiculous adventure. This is not a series that'll have you worrying about its hero, things generally turn out better, but the journey there will definitely be worth the watch.
---
08. My Teen Romantic Comedy
A fantastic romantic comedy and a slice of life series, this anime has seen an insane amount behind it with a number of long-running mangas and light novels that have finally led to its awesome anime series. Trust us when we tell you, you'll love the anime and instantly head for the manga.
The story itself follows two loners that are seriously disliked and hated by everybody around them. Our MC Hachiman Hikigaya and the beautiful Yukino Yukinoshita with radically different personalities and outlooks on life. The two join the school club and come across the cheerful and friendly Yui Yuigahama.
The series creates an exceptionally interesting triangle of friendships in which we slowly begin to see the characters transform and learn from one another. Through each episode, we cover a lot of unique high school type social situations and really get an interesting insight into the psychology and humor that sits behind them. A brilliant series quite unlike anything else we've ever seen.
---
07. Slayers
Starting as early as 1989, Slayers has impressed the global anime community through its long-running light novel series and absolutely iconic anime, with its brilliant sense of adventure and a fantasy comedy series that is quite unlike any other.
The epic adventures of the teenage sorceress Lina Inverse and her gang are iconic. This happy-go-lucky teenage genius magical being is awesome. Her fantastic attitude is vital to just how successful the series really is. We follow Lina through several insane adventures, from the lighthearted and fun to the insanely scary and world-threatening.
Over the years, we've slowly learned more and more about the Slayer's universe. We won't get into it here but trust us when we tell you that the Slayer's universe is one of the richest we have ever come across and you'll get sucked into it within a few episodes. A must watch for any serious anime lover.
---
06. Demon King Daimao
It's a brilliant harem type series with an awesome fantasy and science feel behind it. There was a huge buzz when this series first came out, but we're definitely going back and checking it out again. We learn of Akuto Sai, a young boy that looks to become a part of the higher order of magicians and aims to rise through the ranks.
The first day he gets to be a part of an elite magical academy, his aptitude test claims that Akuto will become the future demon king. This causes a huge uproar and everyone at the academy starts to hate our hero.
We are introduced to a number of interesting additional characters, from a hard-working class head to a beautiful female android. Demon King Daimao is a brilliant series we can't help but laugh and pity Akuto Sai as the entire school body becomes terrified and paranoid of him.
Although he constantly tries his best to do the right thing. He is holding himself back to convince everyone around him that he literally has no desire to become the demon king.
---
05. Kotoura-san
A brilliant romantic comedy series with some strong supernatural tones keeps this anime quite unlike anything else you've come across but definitely one that'll have you coming back for more and more. The series follows a young high schooler with the insane ability to read minds. She has a tight-knit group of friends and starts to develop a love interest, but things weren't always that easy. Reading minds isn't as great as you think.
As a child, she would blurt out what people thought and wouldn't realize what they meant. She would constantly upset people in public and was called a liar by teachers, mocked by her classmates, and even lost her friends.
In fact, things even got bad at home, and she caused a huge rift in her parent's marriage, but things started to take a turn for the better in high school. Where she makes a number of interesting new friends, a warm heart and awesome anime series that we definitely recommend you check out.
---
04. Scrapped Princess
A brilliant sense of adventure in this perfect sword and sorcery anime that has one of the best musical scores we have ever heard. The series starts off as a strong fantasy, then begins to add some interesting post-apocalyptic and science fiction elements into it.
A very sad anime at its core, scrap princess effortlessly plays around with our emotions in an anime watch quite unlike any other that we've ever come across. We follow a girl by the name of Pacifica Casull. Born into a royal family but abandoned by birth, a prophecy states that she is the poison that will destroy the world when she reaches 16. As a baby, she's thrown off a cliff but is saved by a wizard and raised by a commoner family.
We slowly follow Pacifica as she grows up and becomes increasingly powerful with many interesting additions to her adventuring party. The whole world hates our scrap princess and fears what she will do when she reaches 16.
---
03. Blade of the Immortal
A brilliant dark epic historical fantasy anime series that'll have you hooked from the very first episode. Blade of the Immortal is a shocking series that is seriously loved by serious anime fans. The series itself follows a cursed samurai by the name of Manji. Cursed with immortality, our hero has to kill one thousand evil men to regain his mortality and finally die. Manji has done some seriously horrible things and this is his punishment for being such an evil man in his life.
Blade of the immortal is legitimately one of the greatest dark fantasy anime series we have ever come across. To counter his hatred, Manji comes across a young girl named Rin Asano. Her parents murdered, Manji cannot help but offer to help her in her quest for vengeance.
---
02. Great Teacher Onizuka
An absolute classic around the anime world; how can't we talk about the hated anime characters without bringing up the classic GTO Series. In a mix of action and comedy that you will never come across, a quick glance at the first episode and you'll know exactly why this is considered a masterpiece and one of the most legendary anime of all time.
The series follows Eikichi Onizuka, a 22-year-old ex-gang member who struggles with women. He attempts to pick up a girl, but her actual boyfriend shows up. She immediately leaves him and he is amazed by the power that her old and unattractive teacher boyfriend has over women.
Within no time, Onizuka is a qualified teacher and looking to pass his life lessons along with actual schoolwork. With the great hatred of the traditional education system, we soon see students falling in love with Onizuka and his unique style.
Most come to GTO for its unique comedy, but we stay for its brand of philosophy and life lessons that you can't exactly learn anywhere else. With a brilliant anime series, a film, and even a light action series, GTO is a beloved classic for many reasons.
---
01. Trigun
Another anime classic you cannot talk about hated anime MCs without bringing up the iconic Trigun. This is a series that oozes cool. A unique and awesome space western, set across an interesting post-apocalyptic world with some insane fight scenes that still make top 10 lists to this day. The series itself follows a character by the name of Vash the Stampede. This MC is seriously overpowered.
He is like a literal force of nature that can destroy complete towns. Vash is a wanted man, hated by everyone and constantly hunted by bounty hunters. There is a 60-billion-dollar bounty on our hero's head for the destruction of a whole city.
However, he can't even remember it. We follow Vash on his travels alongside his interesting companions as we slowly start to learn more about Vash himself and the history of the planet Gunsmoke itself.
---
Also, Check Out
10 Best Anime Where MC has a Hidden Power
10 Best Upcoming Isekai Anime of 2022
10 Best Anime Power Awakenings of 2021
---
Follow us on Facebook and Twitter for all the latest updates & top 10s.
---
Explore our full Top10 categories
Do you agree with our list of the 10 best anime where everyone hates MC? Tell us your favorite anime in the comment below.