The best mobile games coming out in 2022 will have a new level of quality and depth that we've never seen before. They'll offer experiences that are impossible to find anywhere else and will push the boundaries of what's possible on mobile devices. It's an exciting time to be a gamer, and these are some of the titles to keep an eye out for. We bring you the 10 best upcoming android & iOS games of 2022
Here are the 10 best upcoming mobile games for Android & iOS in 2022
We've rounded up the best upcoming mobile games of 2022, from beautifully crafted platformers to intriguing RPGs and more. There's something for everyone here, so let's dive in and take a look!
10. Undawn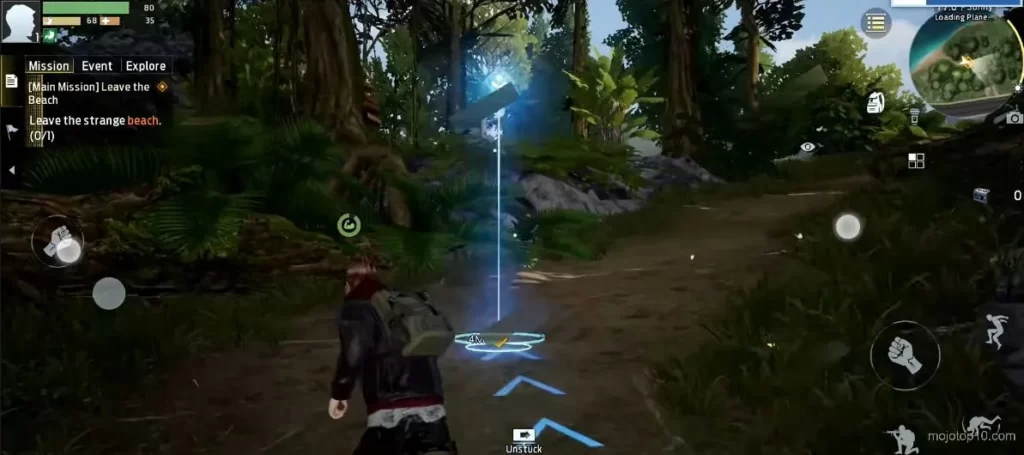 Undawn is an open-world survival shooter by Tencent which means it'll feature things such as house building and some resource collection in addition to the core shooter gameplay.
It's not too unlike the Avatar game. Undawn can be played as a PVE solo experience or you can team up with other players in co-op to slay monsters together.
There have already been half a million pre-registrations, so you can think of how popular this game is. Although there's no release date set in stone yet, but we will get multiple alpha and beta tests throughout this year which you can pre-register for on their website.
---
---
09. T3 Arena
Next up is one of the few upcoming shooters that have actually been made for mobile first instead of being ported from PC or console. The name of the game is T3 Arena and it's a 3v3 hero-based shooter with lots of different game modes, many of which seem to be inspired by Overwatch, such as payload escort and control the area mode.
The game is being published by the same team behind the Super Smash Bros alternative called Flash Party and is already out on Android in some regions with a full launch across Android and IOS definitely coming up later this year.
However, we don't have a specific date for the release yet. I honestly think this will be the best alternative for those who don't want to play Valorant but still want to get somewhat of the same overall experience. So, if that is you, then you might want to check out T3 Arena.
---
08. Payday: Crime War
Another great shooter set to release this year is Payday Crime War. I include both the co-op PVE heist mode that made the game popular on PC and a brand new 4 vs 4 multiplayer mode exclusive to mobile.
The game also seems to attempt to go the same route as Call of Duty mobile did by recreating many of the existing maps from the PC games, which I think is a great idea for an established franchise with an existing user base like Payday.
So many people are excited for Payday on mobile because this game mixes Co-Op PVE and multiplayer PVP which very few games do on mobile at this point.
So, Payday could be something very refreshing. The good news is that beta testing has already begun. If you want to follow along, there's also a development block where the development team promises to keep us posted as development progresses.
---
07. Rainbow Six Mobile
Tom Clancy's Rainbow Six is a game lots of people are looking forward to and it is indeed coming to mobile. Unlike most other games we've talked about today, Rainbow Six is a much more tactical game in the closed quarter combat sub-genre of which are very few games on mobile.
Now in terms of the gameplay of Rainbow Six on mobile, it splits players into two groups of attackers and defenders with 10 unique classes to pick from that each have different weapons, abilities, and gadgets. It also seems we get to play some of the well-known Rainbow Six maps, such as Bank and Border, with more releasing later.
Although you probably guessed it, no exact release date has been revealed yet, but you can already pre-register for the game on Rainbow Six Mobile's website. There's a closed alpha going on right now so some of you might have been lucky enough to get access to that.
---
06. Avatar: Reckoning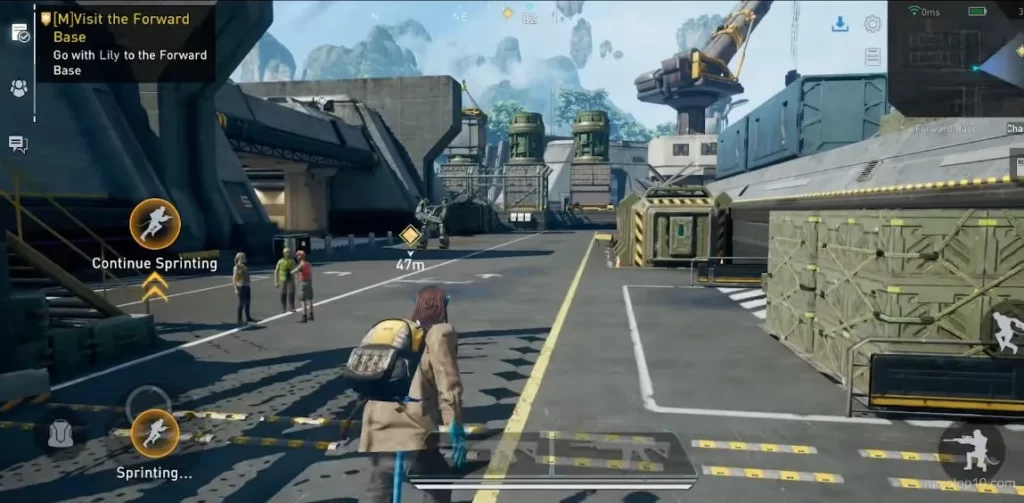 Avatar Reckoning is another upcoming shooter that many are looking forward to. That includes me because this one has a bit of a different target audience than the rest of these games. Avatar Reckoning is an MMORPG shooter game.
The game is being published by Tencent's level Infinite, the same company that publishes Arena of Valor and even PUBG mobile. The game is made in the unreal engine 4 and it looks really nice and the graphics all seem pretty polished and of high quality.
Now because it's an MMORPG shooter, we can play both single-player quests and missions or we can team up with other players for co-op battles or complete dungeon raids. I really hope this one won't be a letdown because that sounds just perfect to me.
We don't have an exact release date yet but it has already been beta-tested in some regions and a 2022 release has also been confirmed by the official Avatar twitter profile.
---
05. Battlefield Mobile
After more than 20 years of success on PC, Battlefield got tired of Call of Duty and PUBG grabbing all the attention on mobile which means we're finally getting a Battlefield mobile game.
I am really excited about this one because it comes with very large maps, the destructible environments, and vehicle and air-based combat. They're bringing most of that to the mobile version, which I am glad to see because it's basically everything most other shooters on mobile don't have.
Now, when I look at the footage of the game that's come out so far, I am not that optimistic. This game still needs lots of improvement, but it is definitely a high potential game, so if EA can fix it, then this might be a great game.
The game is being beta tested in some regions as we speak and a full release is expected later this year with an alpha version of the game actually already up on google play. Although you just can't download it yet.
---
04. Call of Duty Warzone Mobile
Call of Duty Warzone is a free-to-play battle royale set in the Call of Duty franchise that was released on PC and console in early 2020. Although we already have about rail mode in Call of Duty mobile, Activision is now apparently also bringing Warzone to mobile.
So yes, this is yet another battle royale game, but I think people are still really excited about Warzone because it also introduces some new elements.
Such as loadouts that you can buy in mid-game and contracts that give you a bonus for completing a random mission such as securing a specific location. We don't have a specific release date for Warzone on mobile yet, but we will certainly get some early alpha tests and maybe some beta testing later this year.
---
03. Warframe Mobile
Warframe is a super-fast-paced hack and slash action shooter with both melee and gun combat that was released on PC all the way back in 2013 but that is still going strong and is now coming to mobile.
Warframe is unlike any game we have on mobile at this point and part of what sets it apart is the massive amount of content, the neat sci-fi theme, and the smooth gameplay which is why so many people are really excited about a potential mobile version.
We don't have an exact release date for Warframe on mobile yet but the game has been announced it will release on mobile and about 2,50,000 people have already pre-registered for it, easily making it one of the most highly anticipated mobile shooters of the year already.
---
02. Apex Legends Mobile
Apex legends is the second most highly anticipated shooter and with more than 1.5 million pre-registrations, it's safe to say that many others also agree with you guys.
Just like Valorant and T3 Arena, Apex Legends is a hero-based shooter with the biggest difference being that Apex is a fast-paced battle royale game. It's also very popular over PC.
It was released 3 years ago and the mobile version has actually already been fully released in a few regions with a global release expected very soon now. If you want to dig one step deeper, then you can download the game from VPN.
---
01. Valorant Mobile
Valorant mobile is Riot Games upcoming hero-based first-person shooter game. It was released for PC all the way back in 2020 and it's rumored that we'll get a beta version at some point this summer for mobile.
There are a few good reasons why everyone is so excited about this 5 vs 5 shooter and more than 1.5 million people have pre-registered for it.
Because not only is it a solid game that has proven itself on PC with a strong and active player base, monetization is also great in this game, with in-app purchases for skins and new characters that you also unlock through gameplay.
The full global out of the beta version of Valorant Mobile probably won't release before the end of this year or maybe even early next year but testing has already begun in China. Now, so be sure to keep your eyes and ears open about future tests throughout this year.
---
Also, Check Out
10 Best Roguelike games of 2022
10 Best Offline Games for Android & IOS 2022
10 Best New Android Games of February 2022
---
If you are looking for more new and upcoming mobile games in 2022 then you can also visit here.
---
Explore our full Top10 categories
Do you agree with our list of the 10 best upcoming mobile games of 2022? Tell us your favorite upcoming mobile game in the comment below.