When we think of the best games for our smartphones, we often think of the online ones. Whether it's the latest blockbuster game that everyone is talking about or the latest version of a classic franchise, the vast majority of our mobile gaming experiences happen over the internet. But this doesn't have to be the case. There are plenty of games for Android and iOS that you can enjoy even when you don't have a signal, and if you are looking for one to download and play, we bring you the 10 best offline games for Android or IOS in 2022.
Here are the 10 best offline games for Android & IOS in 2022
There are tons of great mobile games out there, but sometimes you just want to get away from the constant internet connection. We all have those moments when we simply don't have access to the internet, whether it's because we're in an airplane, on a camping trip, or we're just in an area with no service. Some great games don't require an internet connection to play. These are called offline games and there are plenty of offline mobile games out there to keep you entertained. So, these are the 10 best offline games for Android and iOS 2022.
10. Huntercraft
Huntercraft is a Minecraft-style survival shooter game where most of the world's population is turned into zombies and the rest of the people are just trying to survive. You slip into the shoes of one of these survivors and your task is to clear the world of the dead and walking skeletons.
In the game, you can explore the wide-open world freely and gather resources for your survival. Also, the game features various types of weapons which you can use to kill zombies. You also have to monitor your health, hunger level and feed yourself to survive.
In addition, the game also has a day and night mode, which makes it more interesting. So overall, I like the graphics of the game, but it could do with a better storyline.
Platform – Android, IOS(Upcoming)
---
---
09. Bunker 21
Bunker 21 is a 3D action-adventure game where you play as the main character who finds himself in a situation that he can't get out of without your help. You have to solve different riddles and puzzles in the game and collect different resources to survive.
The game has over four different chapters where your mission is to find a secret laboratory, fight with many different creatures, and figure out what is happening. Overall, this one's a great game and has a great storyline.
---
08. World War 2 Reborn
World War 2 Reborn is a clone of World War ii battle combat with a smaller size and lower graphics. In the game, two teams of up to five players can face off the battlefield. Many of them are recreations of historical events. A huge plus for this game is that the controls are completely customizable. You'll only have the classic team deathmatch mode unlocked when you first start playing the game.
However, as you play and level up, you'll be able to unlock five more game modes, including free for all, and capture the flag, just to name a few. All in all, this one is really good for low-spec mobile gamers.
---
07. Puzzle Adventure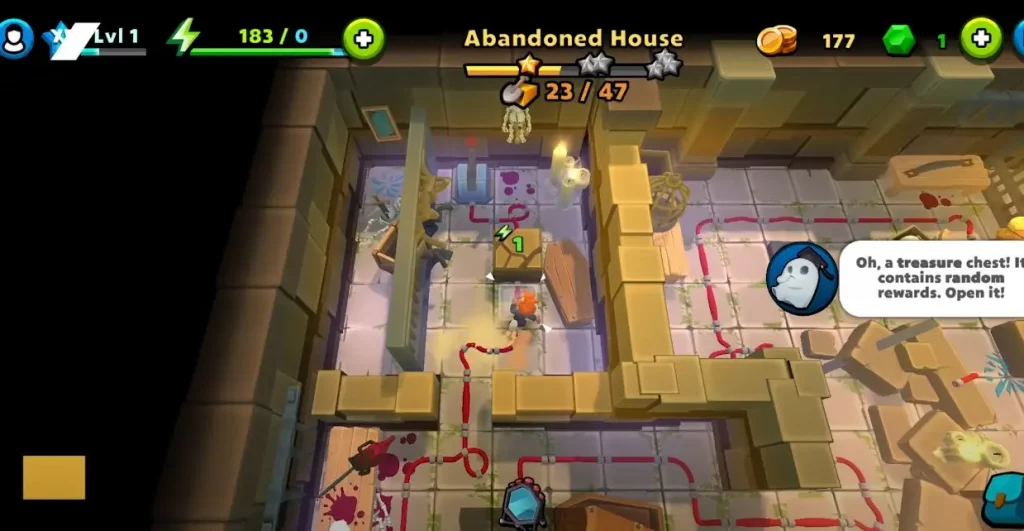 Puzzle Adventure is an adventure game where you go on countless quests, investigate many murder cases, and fight a series of different evil monsters. In this game, you'll be a detective investigating creepy, mysterious cases that many people refuse to do before.
In order to solve the cases, you'll have to face countless challenges. The first of which is thousands of puzzles that need answers; you have to figure them out. Puzzle adventure is not just an ordinary game and here you'll encounter a lot of strange things too.
The events that take place in the game are not random, but each thing that happens brings secrets that need to be unraveled for the finish.
Genre – Adventure, Puzzle
---
06. Bibi World
Bibi World is an old game with a new update. The game features a total of 6 different game modes with the addition of a new competitive match three versus mode where you can battle against others head-on and the insanely fun giant.io mode, where you supersize the action.
In addition, Bibi world contains one similar mode just like fall guys, where players dodge countless obstacles while trying to reach the finish line fast enough to qualify for the next challenge. All of which is done in great detail, so obviously, you're not going to run out of things to do here.
Genre – Casual, Puzzle, Arcade
---
05. Quest Hunter
This one's an isometric action RPG where your choices drive the story forward. It'll see you finding tons of treasures and secrets, solving puzzles, equipping your character, leveling up your skills, and finishing off enemy bosses. You'll be able to play solo with friends or make it an online party with up to four players.
All in all, it's just a fun little adventure RPG that can help you kill up to 15 hours or so. The story is quite repetitive and the combat is simplistic, but it is an excellent game to relax while watching a tv show after a day of school or work.
Genre – Action, RPG, Puzzle
---
04. Scary Doll
Scary Doll is a dark first-person quest-type game. The game is made in a classic horror style from the Smiling-X series developer. The game tells a gripping ghost story that'll plunge you into an unreal nightmare of reality. Interesting and rather tricky puzzles await you, which will help to reveal a terrible secret to help save a child. To do this, you have to carefully examine a strange house that's located in the middle of a cursed forest.
The main character of Scary Doll is a young woman whose daughter has disappeared. Overall, it's an excellent horror and puzzle game.
Genre – Horror, Adventure
---
03. Where's Samantha?
Where's Samantha? is a physics-based puzzle platformer game that follows George's adventures, a scrap of fabric who travels through to a cloth world to find his beloved Samantha. So, your main job is to help George as he searches for his lost love Samantha, overcoming puzzles and obstacles in this hand-drawn textile world.
The game features 45 levels of physics-based puzzles of varying complexity where you can use weight splitting techniques to solve them. The graphics are all beautifully hand-drawn and just looks amazing.
---
02. Steel and Flash 2
This one's a mix of medieval 3d action and strategy where you have the opportunity to visit the Middle Ages in 1212. The game features a vast open-world map with 20 large states where you can roam free from one state to another.
However, you have the right to swear allegiance to any country and soon become its king, create your own, or conquer more and more territories. In addition to that, the game offers a wide range of weapons and armies which you can buy by visiting different towns and ports.
As your army gets stronger, you can attack other alliances, and these battles will take place on a large scale where you can use your unique strategy to defeat your enemies. Overall, the game is pretty awesome and addictive.
---
01. Combat Master
Most of you guys might be surprised to find out the Combat Masters in this list and it will surprise you even more because it's actually an offline and online game. Yeah, you heard me right. You can actually play this game offline too.
Although this game's UI and gameplay mechanisms look like a competitive multiplayer game, it's actually not. This game is also the fastest FPS game which features outstanding graphics, lots of weapon options, and different types of maps. Overall, it's a great game with good controls.
---
Follow us on facebook and twitter for all the latest updates & top 10.
---
Explore our full Top10 categories
Do you agree with our list of the 10 best offline games for Android & IOS in 2022? Tell us your favorite offline games in the comment below.