A world filled with martial arts, disciples, and Gosuverse, also known as Murim. If you are looking for a new murim manhwa to read in 2022, you have come to the right place. The purpose of murim has always been to bring a new and unique type of martial arts world to life, and also this type of manhwa comes with great fight scenes and overpowered main characters. We bring you the 10 best overpowered murim manhwa in 2022.
Here are the 10 best murim manhwa with OP MC in 2022
A world with a strong focus on action, adventure, and martial arts. If you enjoy that, this manhwa is for you. We have overpowered male characters, great fight scenes, fascinating plot twists, interesting world-building, and dynamic characters that will keep you intrigued till the very end. Here are the 10 best overpowered murim manhwa in 2022.
10. Chronicles of the Martial God's Return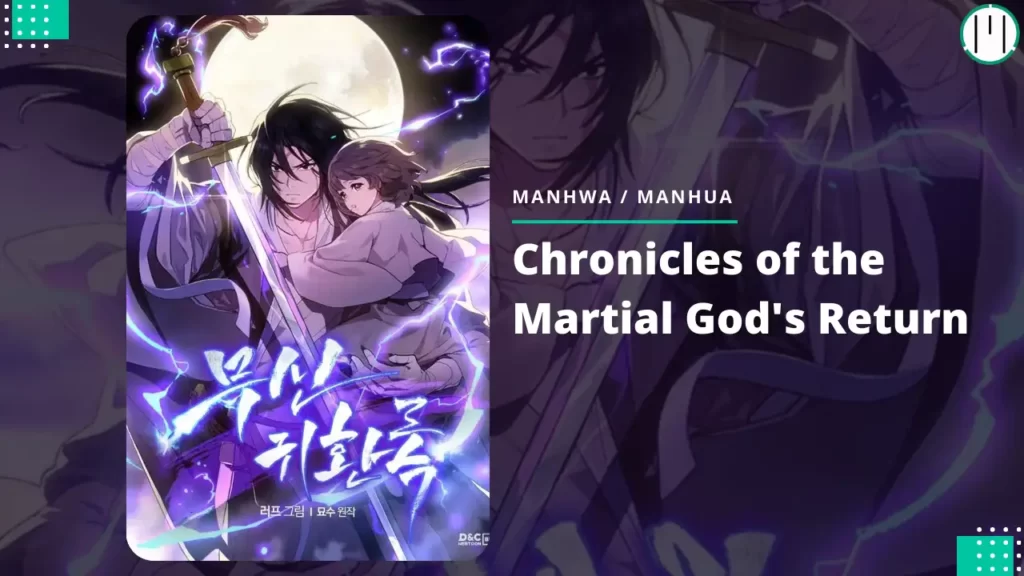 The main character is the most powerful Gosu in the entire murim world. Several more martial artists were murdered by him. Seven big martial artists got together and sealed the main character in ice. After one thousand years, the main character got released from his ice prison.
Over the course of over 1000 years, he has undergone many changes. He has become more good-natured, he adopts a girl who is about to die and tries to raise her to the best of his ability. This manhwa is really good.
The main character is overpowered from the start and his nature is also very likable. He never shows mercy to his enemies. The art of this manhwa is also good but sometimes becomes a little bit inconsistent. But this manhwa is in no way compromised by these little flaws. Additionally, the world-building is looking fantastic.
---
---
09. Heavenly Sword's Grand Saga
There is bloodshed and misery all across the murim, which is in complete disarray. The fate of the entire world has been placed in the hands of a certain pupil who has six masters. The main character is reincarnated in a fat noble child's body.
His goal is to prevent bloodshed and protect the murim and the entire world. In order to accomplish so, he must track down the future devil leader and defeat him before he gain too much strength, but after being reincarnated, his biggest obstacle is that he is a chubby kid who can hardly walk.
Despite its light comedy, this murim manhwa is really wholesome. Until the main character loses weight and becomes overpowered, the art is loaded with cuteness. The side characters are written really well, so if you love overloaded cuteness in murim, give this a try.
---
08. The World's Best Escort Bureau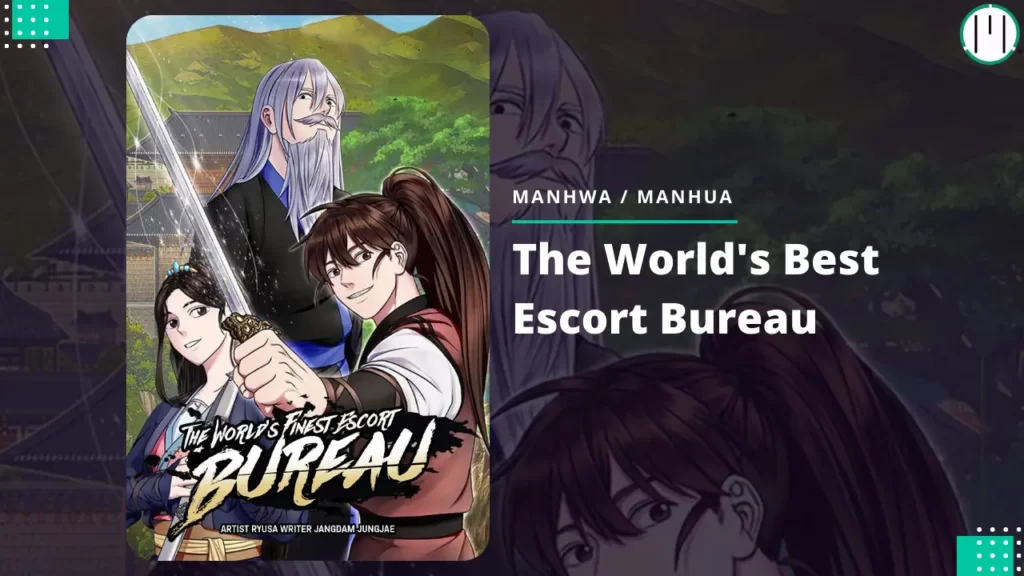 The world's strongest person vanished one day. He was an elderly man with dementia who had lost his memory. He appeared in front of So-Woon, a young villager. He is properly looked after by So-Woon, and the elderly man eventually teaches him martial techniques.
He discovers one day that the elderly guy he was caring for and instructing in martial arts has vanished. Woon understood that the elderly man must have changed his mind because he went without saying anything.
After becoming the emblem of Pungcheon six years later, he set off on a lengthy journey with his friends Pyo-Guk and So-Guk-Ju to become the best escort in the world and to find his master.
This manhwa has an initial plot similar to Way to Heaven. He has a likable personality and is overpart from the beginning due to being raised in the mountains and being over part. The side characters are also very well written. The art is a little bit under the decent side.
Despite good fight scenes, they are not that impressive. After every five or so chapters, someone from another agency comes to belittle the escort agency of the main character. It becomes a little repetitive after a while. Other than that, it's also a very enjoyable murim manhwa.
---
07. Worlds Best Assassin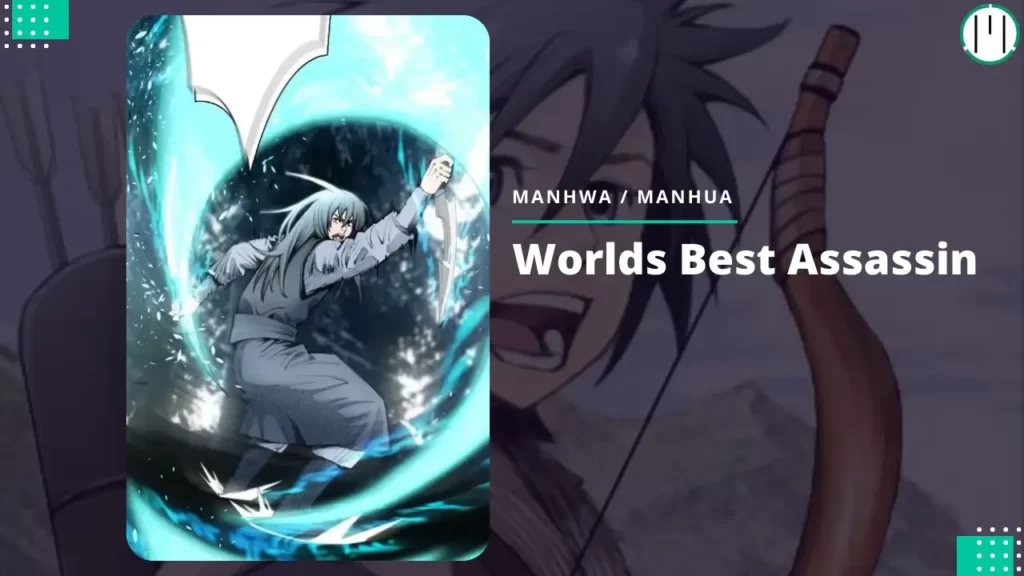 A Murim Alliance member cruelly kills Lee Gwang's sister. He finally gets his revenge, but not before landing in jail. He makes a commitment to work for the Murim Alliance before being released from prison six years later. He is taught skills used by the former demonic cult leader, rapidly picks them up, and works his way up to become the top assassin in the Murim Alliance.
In this manhwa, the story is really good. Initially, the chapters are very fast-paced, but later on, the pace stabilizes. It starts off with a tragedy so be on alert for that. The characters are well written and give the right impression of battle-hardened murims.
There's not much to complain about when it comes to the art. Fight scenes are also portrayed very well. For fans of murim manhwa, this is a must-try. Due to the amount of text and information about the murim world, casual readers may not find it that interesting.
---
06. The Pinnacle
Despite dominating the martial arts world in terms of force, Jia Fugui, the head of the Muye school, nonetheless feels quite insecure about his bald head. He travels the world with his second in command in search of the secret of hair growth.
Manhwa is filled with top-notch comedic moments and never takes itself too seriously. The side characters are all hilarious in their own way.
This kind of world is also appropriate for the main character. Since it was released in 2017, the art is slightly above average. There is also an anime adaptation. If you enjoyed Yongbi the Invincible, you will love this Murim comedic manwha.
---
05. Blade Of Wind and Thunder
Dongbang-Mui, also known as the battle god, is the murderous king Dongbang-Go Jin's son. He is the only heir to the Wind Clan and his family's hidden child.
He adopted his grandfather's career path and rose to the murim league's lower-ranking guard position. He raised his Blade of Wind and Thunder to the World with the help of Ya Eul, who had the Plum Flying Sword, and the merciless cutting sword of the bounty hunter. This is a top-tier murim manhwa.
The main character has amnesia at the beginning and loses all of his memories but soon regains his memories. From the start, he is overpowered and quite ruthless. There are times when translations can be a little bit rough, but it is still understandable.
---
04. Enemies
Won-soo, the protagonist of our story, is secretly trained as an assassin by the evil sect. He simply obeys orders and is extremely ruthless. When he returns on a mission, his master has passed away, leaving him on his own. Although the main character tries to lead a normal life, his wicked nature leads him to murder even more people.
This murim manhwa is really lit. It shows the murim world in a more raw and brutal way. The main character is totally ruthless and emotionless at the start. After some chapters, he gets some really good character development. The art is also nice and it shines the most during fight scenes.
Side characters are also written very well. The story is also good but is not recommended for people with faint hearts. Only try this if you want a really dark but good murim manhwa.
---
03. Living With One Leg
A princess, her guard, and a talented swordsman with only one leg are the central characters in this medieval tale of love and tragedy. All of their lives are on the line as he becomes involved in a ferocious quest for revenge.
An old-school martial arts manhwa with an excellent story. The story is filled with tragedy and rivalry. The art is very low quality but this manhwa makes up for the art with its story.
Characters are mostly written very well. You should only read this if you are looking for a good martial arts drama in the form of a love triangle.
---
02. In The Night Consumed By Blades
Jin Sohan, despite being an orphan, was adopted by the crescent moon sword dance group and raised by these women. However, one day, the poison demon, one of the four great evils, noticed Sohan's unique physical qualities and abducted him.
Sohan was eventually raised as the poison demon's apprentice following a number of his experiments. He tried looking for the crescent moon sword dance group ten years later, but they had already been vanquished by the evil path, which controlled his hometown.
This incident now demands epic retribution and our main character is totally ruthless. Furthermore, he is pretty much overpowered from the beginning, so that's a plus. Side characters are also written well. This manhwa is best known for its art.
The fight scenes really pack a punch. It is also very well connected in terms of world-building. You might be able to satisfy your overpowered main character urges with this manhwa. It is written by the author of Return of the Mad Demon, which is also a banger and one of my favorite murim Webtoon.
---
01. Return of the Mad Demon
In his dreams, Lee Jaha wants to become the god of martial arts. As he runs from the demonic cult for stealing the jade of heaven, he falls off a cliff and loses everything he has worked for. Still, Jaha's story isn't over. As he wakes up from the fall, he finds himself back in his twenties.
He now has a chance at revenge and the chance to put things right this time, thanks to his knowledge of the future and martial arts. The dreams he has for his life will come true.
This is an absolute beast of a murim manhwa. In addition to being overpowered from the get-go, the main character is also very ruthless. One of his best qualities is that he is not a simp and sometimes acts on instinct. Side characters are also written very well.
There is always something entertaining about the conversations between the main characters and the side characters. This manhwa also features some great fighting scenes and top-notch art. It also has some conquer-the-world type elements. This absolute gold manhwa deserves to be tried at least once by everyone.
---
Also, Check Out
10 Best Manhwa Where MC Reincarnated In a Weak Body
10 Best Manhwa/Manhua With OP MC That Will Surprise You
---
Follow us on Facebook and Twitter for all the latest updates & top 10s.
---
Explore our full Top10 categories
Do you agree with our list of the 10 best overpowered Murim Manhwa in 2022? Tell us your favorite murim manhwa in the comment below.