Manhwa/Manhua where the main character has some kind of cheat system and with the help of the cheat system, he can become the most powerful person in the world. This cheat system helps him level up faster, gain more experience, or make him so overpowered that he can't be killed. Here are the 10 best manhwa where MC has a cheat system.
Here are the 10 best manhwa where MC has a cheat system
We all love overpowered main characters, but when we get the explanation behind it, it makes the story even more interesting. Here are our top 10 picks for manhwa with a cheat system.
10. I Just Want to Game in Peace
A large number of beasts and monsters appeared after the dimensional storm broke out on earth. By cultivating the primordial energy, humans began to raise their body's constitution and hunt these beasts for the dimensional crystal to stop them from causing havoc.
In this story, we learn about Zhou Wen, who was able to raise his body's constitution by playing games on a mysterious smartphone. This manhwa's art and story are average.
At first, it's a bit confusing, but it gets better as the book progresses. With the help of his phone, the main character slowly becomes stronger. Additionally, he is likable and protects his teammates when they are in danger.
The side characters, however, aren't as well written, so if you don't have anything else to read, you might give this manhwa a try.
---
---
09. I'm Really Not a Super Villain
The protagonist Yilin was one of the strongest assassins who had somehow managed to kill one of the strongest monsters but right after killing the monsters, he gets betrayed and killed by one of his comrades and gets regressed back to when he was still a normal person.
Now with the memories of his past life, he swears to kill all the monsters and take revenge on the person who killed him.
In terms of both art and story, this manhwa is pretty good. From the very beginning, the main character is strong and uses his previous life's knowledge to become even stronger. In addition, he is very ruthless and doesn't leave any of his enemies alive.
---
08. I Have 48 Hours A Day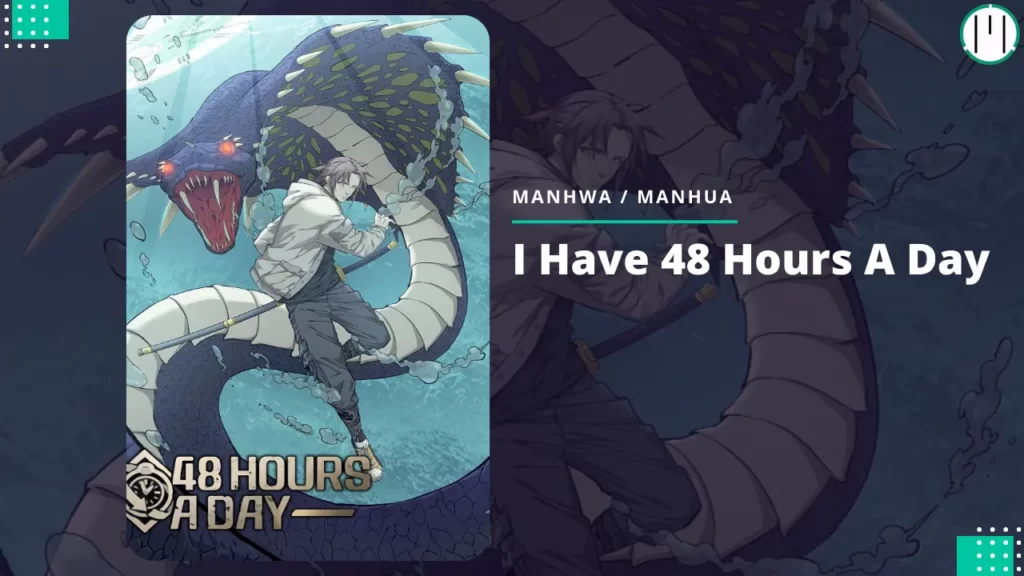 Zhang Heng was an ordinary person who received an incredible gift from Cronus, the god of time. Except for Zhang Heng, time would freeze at the end of each day, giving him an extra 24 hours. As a result of this gift, Zhang Heng now must fill the role of Cronus' agent each month and participate in a dangerous game.
Manhwa's art and story are both pretty decent. Despite not being physically strong, the main character is smart and uses his brain to get out of any difficult situation.
The story is also filled with mystery and has a significant amount of action scenes, so if you are looking for manhwa where MC has one of the best cheat system, then you can give this one a try.
---
07. I Have Been Stuck on the Same Day For 3000 Years
After entering the shadow world, Lu Feng kept reincarnating on the same day for 3000 years. In order to pass the time, he learns and masters all the professions in the shadow world and one day finally gets a chance to get out of his time loop. Now he decides to change his destiny by using his cheat system and saving his past life's comrades and destroying the shadow world.
In terms of art and story, this manhwa is quite enjoyable. It does not take much effort for the main character to defeat most of his enemies right from the start. As a leader, he also trains his comrades to make them stronger.
There are decent fight scenes and a few annoying side characters at the beginning, but they become much more interesting later on.
---
06. National Tax Service Thug
Shin Jaehyun was a normal office worker who got a cheat system that allowed him to see the amount of illegally withheld taxes as a number floating above people's heads. But after using this skill to snitch on a higher-up of his own company, he gets branded as a traitor and fired from his company.
Now, he decides to become a government employee and catch all the dirty criminals that profit through tax loopholes.
The art of this manhwa is good and his story is also quite unique. The main character is a bit timid at the start but he goes through character development and becomes courageous and self-confident by using his cheat system. The side characters are also well written and they help the main character achieve his goals.
---
05. Heavenly Sword's Grand Saga
Protagonist Jin Wigang was the disciple of the six strongest masters who were sent to the past and was entrusted with the task of saving the murim from the unorthodox sect.
He resolved himself to complete this seemingly impossible task, but little did he know that he would get reincarnated into the body of an overly obese person who could barely walk.
The art of this manhwa is good and its story is also quite decent. Through learning martial arts skills from his past life, the main character becomes more powerful than anyone else.
It doesn't have a lot of action scenes, but the side characters are well written and all of them help the main character achieve his goals.
---
04. The God of Pro Wrestling
Kim Junho was a pro wrestler who couldn't become successful and later became a construction worker to make a living but passed away due to an unexpected accident and finds himself regressed back to when he was still young.
This time he is determined to become a successful pro wrestler and rewrite the history of pro wrestling together with the wrestlers that will take over the era of wrestling in the future.
The art of this manhwa is amazing and its story is also pretty decent. The main character is strong right from the start and doesn't hide his skill from anyone. He is also likable and helps the people around him without any conditions attached.
Most of the side characters are written nicely and the action scenes are also quite thrilling, so if you are a fan of wrestling, then you will definitely love this manhwa.
---
03. I Have Max Level Luck
Once Hansung was a top-ranking player in an extremely difficult virtual reality game, but one day he got trapped inside the game and couldn't leave no matter how hard he tried. It is now up to him to use his knowledge to survive in this world and find a way to return to his own. Manhwa's art is decent and the storyline is solid.
As the story progresses, the main character becomes stronger through his knowledge. He is also mature and smart and plays a major role in the development of the side characters.
---
02. The Novel's Extra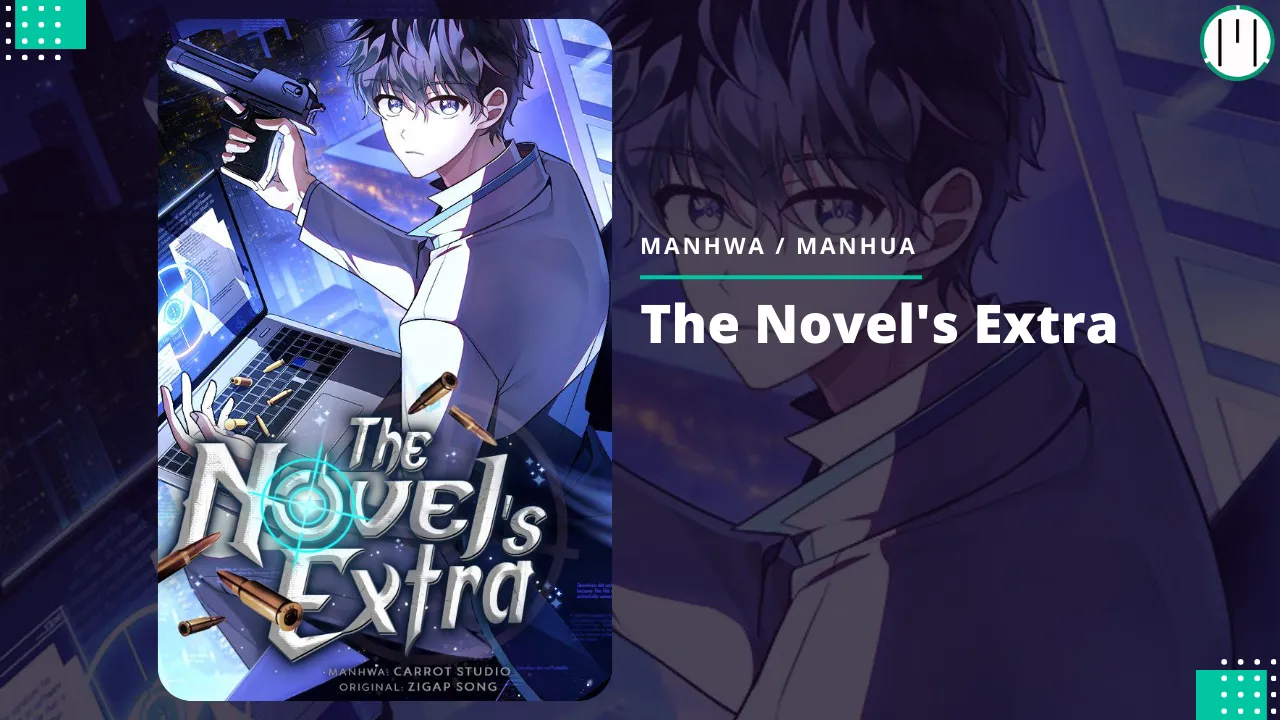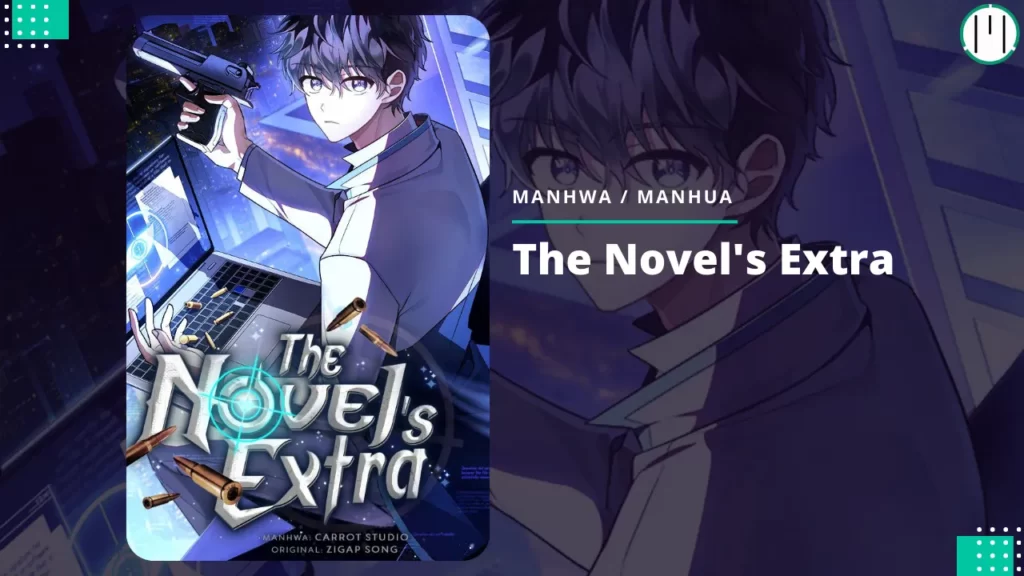 The world of Novel is filled with many characters. Nevertheless, only a few of them, such as the main character and a few important supporting characters, receive a name and a proper design.
In this story, Kim Hajin is reincarnated in the Novel as a side character and must find a way to get into the main plot of the novel. In this manhwa, both the art and the story are excellent. The main character is smart and uses his knowledge of the Novel to his advantage.
Furthermore, he is a hard worker who does anything to improve himself. While the side characters aren't written that nicely, the action scenes are quite good and it keeps you entertained. So, if you are looking for the best manhwa with a cheat system then you should definitely this one.
---
01. Carnivorous Hunter
After holes appeared in the sky, many otherworldly beasts began appearing on our planet. A few humans had awakened superpowers and received the title of metahumans so they could stop them.
These awakened people soon created a safety zone, but on the other hand, the non-influential and weak people were forced to live in the wilderness while being constantly hunted by the monsters. This is the story of Kim Seonwoo, who was born in the wilderness but later gets the ability to copy a dead metahuman superpower.
This is a newly released manhwa with amazing art and a good storyline. The main character is weak at the start but becomes strong quickly after getting his ability. He is also very smart and makes a proper plan before doing anything. So, if you are looking for a good monster and hunter manhwa, then this cheat system manhwa definitely won't disappoint you.
---
Also, Check Out
10 Best Manhwa/Manhua with Badass MC
10 Best Manhwa Where MC Reincarnated In a Weak Body
10 Best Manhwa/Manhua With OP MC That Will Surprise You
---
Follow us on Facebook and Twitter for all the latest updates & top 10s.
---
Explore our full Top10 categories
Do you agree with our list of the 10 best manhwa where MC has a cheat system? Tell us your favorite cheat system manhwa in the comment below.