We're almost to the end of the year, which means it's time to start thinking about what games we're going to play in the new year. Of course, one of the most fun parts of new year's resolutions is taking a break from old games to try out some of the great new releases that have come out in December. We bring you the 10 best new games to play in December 2021.
Here are 10 best new games to play in December 2021
It's that time of the month again! Time to gear up your gaming rig, fire up your gaming computer, and dive into the best new games to play across all platforms. Whether you're looking for new PC games to play in December or have no idea what to play next, we've got you covered. We bring you the 10 best new games coming in December 2021.
ANVIL: Vault Breakers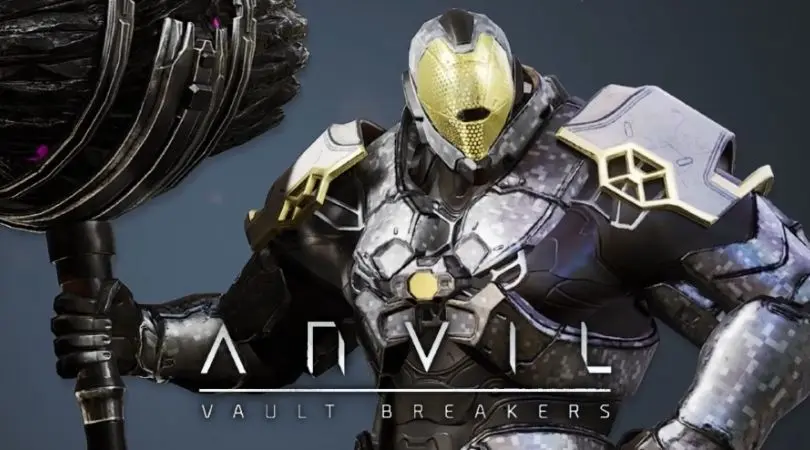 First up on our list is Anvil Vault Breakers. This is a multiplayer co-op sci-fi action-shooter game. In this game, you play Vault Breakers, who hunt for loot in this procedurally generated world. You'll move through these different environments battling waves of enemies, collecting loot and currency, as well as acquiring upgrades to improve your breakers abilities.
Events like protecting satellites, attacking specific locations, and multi-phased boss fights. Once you reach the end of your first map, you'll progress to the second stage. Rinse and repeat until you complete an entire run in your selected location and collect a big reward at the end.
There are a few different options for customization and progression. The game has long term progression with these offensive, defensive and strategic skill trees, which lets you choose various bonuses to increase your damage, health or reduce your cooldowns.
The game can be played in single-player or in co-op with teams. Anvil is coming to Steam's early access on the PC on December 2nd.
---
---
Century: Age of Ashes
This is a free-to-play multiplayer dragon battle game. Where you'll compete in these intense online games ranging from 3v3 to 6v6, it's got fast-paced gameplay and a variety of game modes. Each of these modes will be played on various maps set in various fantasy locations.
The game also has a class system and there are three unique classes. Each with different play styles and abilities. The wind guard can shield allies and disorient enemies, the marauder is all about hunting down, tracking, and destroying enemies, and then the phantom can use stealth and trap to surprise enemies.
Additional classes are also planned and will be coming throughout the game's development over time. The game also has a bunch of customizations; as you expect, it's free to play. While you play, you'll gain experience, which will be used to unlock skins that can customize your dragon and rider.
It's completely free to play and they're going to keep the experience fair and equitable with in-game purchases. Age of Ashes is launching on December 2nd on Steam.
---
Solar Ash
Solar Ash is a stylish 3d platformer initially set for release a few months ago, but after delay, it finally launched in December. Solar ash is set in this large open world where we play as a void runner who is on a quest to save her home world. This is the second game from Heart Machine.
So, in solar ash, we will be plunged into this surreal, vivid, highly stylized world filled with these wild high-speed traversals, endearing characters, and massive enemy encounters. The game's got a big focus on movement. You are constantly gliding and jumping using this grappling hook to swing through and quickly traverse the environment.
Combat in the game is also simple, fast, and fluid. Designed to encourage flowing from one action to the next while you are constantly in motion. The game has a great aesthetic and a neat style with a pretty cool character design.
Solar Ash is launching on PC and PlayStation consoles on December 2nd for 39.99. This is an Epic exclusive on PC.
---
Chorus
Chorus is a single-player space combat shooter with an extensive narrative focus. You play as Nara, once a deadly warrior who is now a wanted fugitive on a quest to destroy the dark cult that created her.
You'll be exploring epic locations like sprawling space stations and strange planes of existence. Engaging in zero-g dog fights from epic cosmic vistas to tight crystalline corridors. Chorus is looking to blend the scale and spectacle of space exploration with some frantic, fast-paced action. As you play through the narrative campaign, you'll unlock new capabilities.
You'll have to learn how to master your ship's drifting mechanics as well as skills like teleportation and telekinesis. Chorus comes to the PC, Xbox, and PlayStation consoles on December 3rd for 39.99.
---
Icarus
Icarus is a session-based PVE focus survival game set on a distant earth-like planet. The premise is that you are a space prospector going after these valuable resources, but the planet is really dangerous and you can't stay on the surface for long. So, there is a primary loop in the game.
You'll drop in from orbit and have a limited amount of time to go around harvesting resources and trying to survive. After that, before the timer runs out, you must return to your ship using whatever gathered resources to craft more advanced tech.
After that, you will start a brand-new session and go again, dropping in harvesting, surviving, and then returning to orbit. Rinse and repeat. The game's map is over 64 square kilometers and is entirely handcrafted with full of secrets.
So, as you play, you'll learn more and discover things like hidden resources, item locations, and everything in the game is also completely harvestable with this voxel-based destruction system. It is fully launching on the PC on December 4th for 29.99.
---
FFXIV: Endwalker
The game's fourth expansion continues the main storyline, concluding the narrative arc of a realm reborn and a host of other brand-new content, including two new classes.
The Sage is an aggressive healer with lots of damage skills and barriers to protect allies and the Reaper is a melee DPS with a focus on combo attacks and his demon form. Beyond the brand-new classes, there will be updates to all of the existing classes with new abilities and changes to rotations, along with a raise to the level cap.
Numerous new zones are coming with new dungeons and trials. Endwalker comes to the PC and PlayStation on December 7th for 39.99.
---
Heavenly Bodies
Heavenly Bodies is an exciting, unique looking indie game. You play as a cosmonaut with independent control of your arms, hands, and legs. You'll attempt to complete challenging physics-based tasks and puzzles aboard a space station.
So, you're dealing with no gravity, just flowing through space and having independent control of your limbs and hands. You've been entrusted to bring into operation earth's proudest feat of engineering, which you'll be doing by actually playing through a collection of scenarios that are inspired by the feats of space explorers and researchers throughout history.
So, these are events inspired by real life. You can play single player or with a friend via local or online co-op. Heavenly Bodies is coming to PlayStation consoles and PC on December 7th.
---
Halo Infinite
The game on the list needs no introduction, Halo Infinite single-player campaign. The multiplayer is already available and it's been a blast. I have just loved my time with this game and it's just been so much fun. I am way more interested in checking out the single-player campaign for Halo Infinite.
It's hands down some of the best-in-class FPS action out there right now. The campaign will have us stepping once again into the role of master chief. We will be confronting his most ruthless foe ever and experiencing an epic adventure exploring the vast reaches of Halo.
It's an open-world halo game, and I'm just really interested to see what an open-world halo looks like. Halo Infinite's campaign will be coming to the PC and Xbox consoles on December 8th for 59.99.
---
Breakwaters
Breakwaters is a survival game, and you explore this procedural island world, scavenging for resources and then finding ways to deal with the threat of these massive Titans. The game has some exciting mechanics for interacting and dealing with water.
Aside from the water play, it does look like a classic survival game where you gather resources to build structures and items. You can craft gear to suit different play styles. You can be a farmer, explorer, or adventurer. Deal with local enemies and the Titans, which are those massive creatures that roam the world, causing damage and mayhem.
The game has over 360 square kilometers of ocean to explore filled with unique procedurally-generated islands. Breakwaters can be played single-player or with online co-op and it's coming to the PC on December 9th.
---
The Gunk
Gunk is a new 3d exploration adventure game from the creators of the steam world series. You play as Ronnie space haulers in the Gunk, who come across this untouched planet brimming with life but covered in Gunk.
Using your trusty power glove, you'll go around cleaning up the corruption, uncovering secrets of this old civilization and trying to heal the planet. Some of the game's made features include well a focus on exploration.
The main thing you'll be doing is trying to eradicate the Gunk, restore nature, and transform the world around you. The Gunk is coming to the PC and Xbox consoles on December 16th.
---
If you want to know more about new upcoming games in December then you can visit here.
---
Explore our full Top10 categories
Do you agree with our list of the 10 best new games to play in December 2021? Tell us your favorite new game in the comment below.