2021 has been a great year for anime fans. Not only have we received a decent number of sequels, but we have also been graced with a large amount of new anime. So, it is fantastic that we can look forward to many great anime in the winter season as well. To help you plan what to watch this winter, here are the 10 best new winter action anime of 2021!
Here are the top 10 winter action anime of 2021
Winter is coming, and it is a time for people to relax and have more fun, especially when it is cold outside. We need to warm up when it is cold outside, so we watch these great anime series. Are you looking for what new action anime is going to be released in the winter season? So, I have come up with the 10 best new winter action anime of 2021.
10. So I'm A Spider, So What?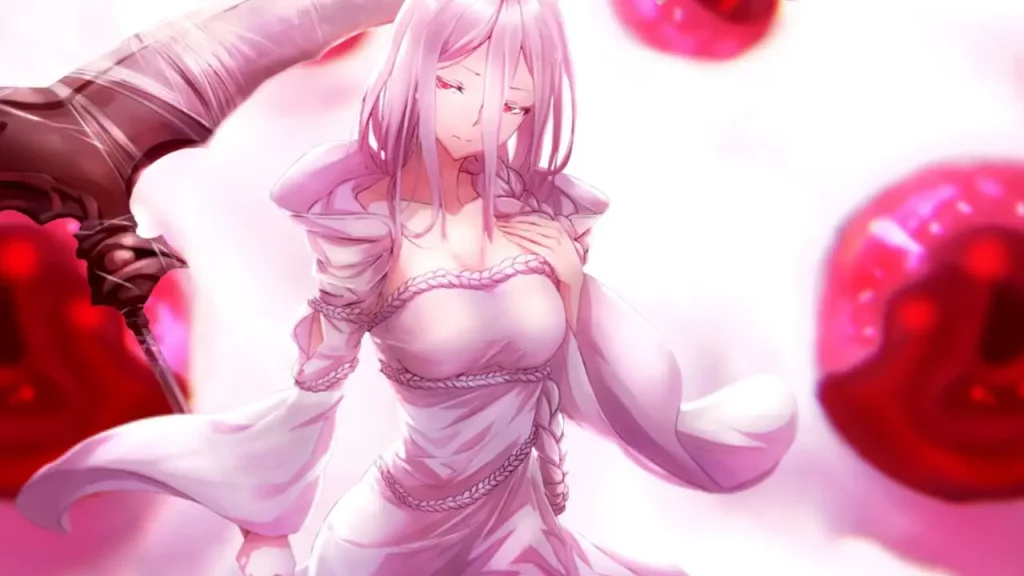 Easily one of the most original anime concepts we've come across. Starting off in novel format and seeing a pretty decent level of success as a manga. The recent shift to manga was well received with a huge outcry from the communities demanding a new season.
The series tells the story of a constantly ripped apart world due to an epic battle between hero and demon lord that is doomed to carry on for eternity. A powerful space-time spell misses and hits a Japanese high school class on earth. This spell kills everyone in the class and has them reborn and reincarnated into a crazy fantasy isekai world, with different students becoming royalty, nobility, and all sorts of impressive and fun members of this new society.
Unfortunately, our hero Shiraori is born as a spider monster in one of the weakest dungeons on this fantasy planet, filled with horrible and disgusting monsters. She is forced to struggle with nothing but her human knowledge and insanely positive attitude. You can't help but get caught up in this epic adventure in one of the most brilliant new winter action anime.
---
---
09. SK8 The infinity
As opposed to most enemies out their SK8 was released alongside a manga and had fans entertained and second-guessing themselves throughout the entire first season. A fantastic new series that showed us a closer look at the sport of skateboarding.
Set in Okinawa, we follow a group of unbelievably talented skaters who join up and participate in these extremely secretive and dangerous competitions late at night. They race each other down winding and dangerous roads in this epic abandoned coal mine.
Throughout the series, we learn of rivalries and issues between the skaters, as well as the drama and complicated history between them all. We follow Ricky, a high scorer and talented skater, as they take langer and show them this underground skateboarding world.
An anime series with a fantastic visual design and animation style combined with the absolutely heart-pumping and adrenaline-filled racing and action scenes is easily one of the greatest new winter actions animes out there.
---
08. Shaman King
Although shaman king is not technically a new anime series, it is hard to ignore that there has been a 20-year gap since the first Shaman King series was released. Honestly, most of us weren't even born at that point but trust us when we tell you Shaman King is an anime series you definitely want to be part of.
Comparable to the hugely successful One Piece, Shaman King tells the story of Yoh Asakura, a young shaman that aims to one day become the Shaman King. Shamans act as a middle ground between the living and the dead, whereas the Shaman King would be able to contact their great spirit and will be able to reshape the entire world however they wish.
To become the Shaman King, shamans from around the planet need to take part and win an epic Shaman fight. An insane battle that only takes place once every 500 years. So set off a series with an unbelievable training ritual that has our shaman traveling the world to train and perfect his skills leading up to that one crazy battle.
---
07. Cells at Work! Code Black!
Easily one of the most original and well thought out concepts, Code Black is the spin-off to the highly popular cells and work series. There is seriously no other anime or manga series quite like this. The core premise itself tells of a humanized version of cells inside the human body.
With red and white blood cells shown as actual characters having to face off and defend the body from all sorts of threats. This sequel series rants things up and is set in the body of someone with an extremely unhealthy lifestyle.
We are soon caught up with the daily life and drama of a red and white blood cell as we see them suffer through the abusive work environment of a poorly maintained body, working hard and trying to keep things running.
Thick with humor and with some great and imaginative action scenes alongside it, this is definitely an anime series, unlike any other and one that you absolutely need to check out for yourself.
---
06. Tokyo Revengers
The biggest anime success of the year, the adaptation of Tokyo Revengers, sent waves across the anime community that instantly fell in love with this action thriller-type science fiction series.
We follow Takemichi Hanagaki, a full-blown lay about that kills his time doing nothing productive. Learn that a vicious gang has killed both his ex-girlfriends and her brother. Our hero is pushed in front of a train and is sent 12 years into the past.
Reliving his middle school years, he meets his ex-girlfriend and his brother and tells them the exact time they will die. Documentary is then transported to the present and creates a time paradox and so begins a very interesting and curious tale of time travel and heavy science fiction.
Alongside a very fun and interesting look at the dark underbelly of Tokyo with vicious street fights, gang warfare, and power struggles. A brilliant series that'll have you hooked on the edge of your seat through every single moment. This is an new winter action anime series you do not want to miss out on.
---
05. 86
It is an awesome military science fiction series with some awesome mecca action scenes and a beautiful romance story at its core. 86 has been around for a while but was incredibly difficult to adapt. Manga fans will tell you that a surprisingly complex story and world-building make it no simple anime adaptation.
Set in a world that has been ravaged by war for the past nine years. We learned that these crazy battles between powerful mechs referred to as juggernauts, driven by handlers known as 86. We soon start to learn more about these pilots.
Poorly treated by both the government and republic hated by most and treated less than most. We meet many interesting characters from across this conflict as we soon get drawn into the many epic battles, the crazy dark secrets, and the inhuman acts that could very well turn the tide of battle forever.
---
04. Vivy: Fluorite eye's Song
An extremely high concept science fiction anime that starts whimsical and joyous but soon turns into the hardest-hitting action anime that we've ever come across and easily one of the greatest new action anime out there right now.
Set in the near future 2056, we learn of rapid advances in technology that have led to the creation of a fully self-reliant Artificial Intelligence and ultra-realistic android bodies that look exactly like humans. However, every single one of these AI is programmed with a single core mission that they aim to achieve no matter what. We meet a singing AI by the name of diva nicknamed Vivy by her first fan given the mission of making people happy with her songs.
Aiming to sing on the main stage of an amusement park where she works one day, she meets another AI that has been sent 100 years from the future to stop a crazy war between humans and AI. Kicking off a 100-year long journey to stop this war and save the planet.
---
03. Godzilla Singular Point
Japan does Kaiju and epic monster battles like no other. The latest Godzilla anime is the perfect example of that and mixes in some of the greatest parts of the legendary scaly lizard monster into an awesome anime that we can't help but love.
Set in the year 2030, we meet an engineer, shop worker, and a student who closely studies imaginary creatures. Both investigate the source of these mysterious signals. These two complete strangers suddenly see the same clue that something dark is stirring.
Completely brand new compared to previous Godzilla works with its very own original story. We follow these young geniuses as they are dragged together to face off and stop the threat of Godzilla on the human race.
---
02. B: The Beginning Succession
A brilliant psychological thriller suspenseful from the very first scene and quite unlike any other anime series we have come across. An initial net animation was revealed in 2018, with a follow-up finally arriving in the most recent.
This is an extremely mature and well-made anime watch that you definitely need to check out. Set in a light sci-fi world that is powered by advanced technology, a lot of crime, and countless social issues. Real town cities across Italy inspire the entire aesthetic of the series.
A very unique and distinct flavor of any anime. The main protagonist Keith is a legendary investigator and member of an elite force. He works to face off against a mysterious criminal organization as he looks to maintain law and order around the planet.
---
01. Mars Red
A relatively new manga series that has since been turned into one of the greatest new action anime series we've come across as well as a reasonably successful mobile game that is definitely worth checking out.
Set in 1923, we learn about secretive tests and experiments undertaken by the Japanese government. Working to create an elite new army unit that is said to counter the increasing number and influence of vampires by creating an artificial new blood source.
A very unique and extremely well-done series that plays out more like a heavy drama with countless twists and turns. With a surprisingly mature and well-paced story that had us heavily involved and on the edge of our seats. Mars Red is a top new winter action anime series that you do not want to miss out on.
---
If you want to know more about new winter anime then you can visit here
---
Explore our full Top10 categories
Do you agree with our list of the best winter action anime? Tell us your favorite new winter anime in the comment below.