Games are fun, but it can be hard to know which ones are worth spending your time on. Let us do the work for you and find out which games you should be excited for. With this list of the 10 best new games coming out in November 2021!
Below list are ranked on the basis of their release date.
Here are top 10 best new games to play in November 2021
It's a brand new month and time for more games! Here are some of the best new games to play in November 2021. Below list are ranked on the basis of their release date.
Call of Duty Vanguard
Call of Duty Vanguard will be taking this series back to World War 2. A single-player campaign will be taking players through some influential battles of the war in the Eastern and Western Fronts of Europe, the Pacific, and North Africa. Call of Duty campaigns' completion rates were around less than 30% of the total player base.
Most people seem to look forward to the multiplayer and zombies. The multiplayer front of Vanguard will be launching with 20 maps on day one, which is the most in Call of Duty history. Sixteen of those maps will cover the core multiplayer experiences and modes.
The remaining four are the close-quarter maps featured in champion Hill's round-robin limited life deathmatch mode. Vanguard also introduces patrol mode, a new take on hardpoint with moving objectives that travel across the map.
There are some new gunplay mechanics in the game, like blind fire. Also, we can't forget zombies. Vanguard will be launching on the PC, PlayStation, and Xbox on November 5 for $59.99.
---
---
Jurassic World Evolution 2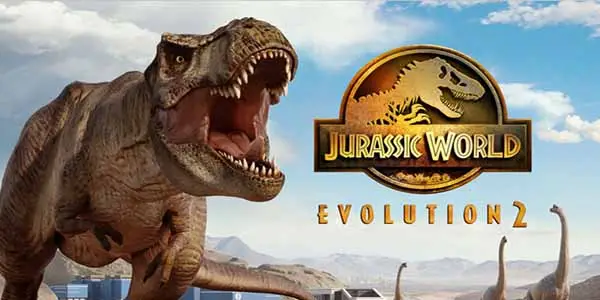 This is the sequel to the 2018 dinosaur theme park management game that had you controlling the operations of a Jurassic Park. You would construct a park while balancing scientific research, entertaining guests, and maintaining security.
So, you could bioengineer dinosaurs and give them unique behaviors, traits, and appearances. The game offered various management, construction, and then reactive tools for dealing with any threats, usually from dinosaurs escaping from their pens.
There's going to be a challenge mode where you will deal with these diverse locations and various environmental hazards in addition to everything else.
The game will have over 75 prehistoric species that preside over territory, fight for dominance and react to the world around them. The original game steam reviews are pretty good. So, expectations are pretty high for this sequel. If you're into park management simulation games, this may be one to keep an eye on. Jurassic World Evolution came to the PC, PlayStation, and Xbox on November 9 for $59.99.
---
Forza Horizon 5
Next on our list is Forza Horizon 5. I have to admit the game looks outstanding. It's going to be set in the vibrant open-world landscape of Mexico, where you can explore deserts, jungles, cities, ruins, beaches, canyons, and snowcapped volcanoes. All in this big seamless open world.
The campaign's going to have hundreds of different challenges with rewards. You'll meet new characters and get to choose the outcome of their stories. There are weather events like dust and tropical storms. There are going to have dynamic seasons that change the world weekly. Continuously adding new events, challenges, collectibles, rewards, and areas to explore.
You build a team up with other players and enter what's called the Horizon Arcade for a continuing series of challenges that keep you in action. No menus or loading screens or lobbies. Also, encounter other people as you explore the open world.
A new event lab gameplay toolset will let you build custom races, challenges, stunts, and entirely new game modes. Forza Horizon 5 comes to the PC and Xbox on November 9 for $59.99.
---
Breakwaters
A unique-looking survival title that is all about exploring procedural islands in this world. You scavenge for resources and try to find ways to deal with the threat of these massive Titans. What looks most interesting about this game are its various mechanics for interacting and dealing with water.
There are over 360 square kilometers of ocean to explore. The game is filled with unique procedurally generated islands, a ton of different biomes, various creatures and people, and resources. There's also going to be a dynamic time of day and weather systems in the game.
By looking at a standard survival game, you'll be gathering resources and using them to build structures and items. The main objectives in this game are to survive and eliminate these titans, which will bring calm to the world and the seas.
It is going to be launching into Steam early access on November 11.
---
Grand Theft Auto: The Trilogy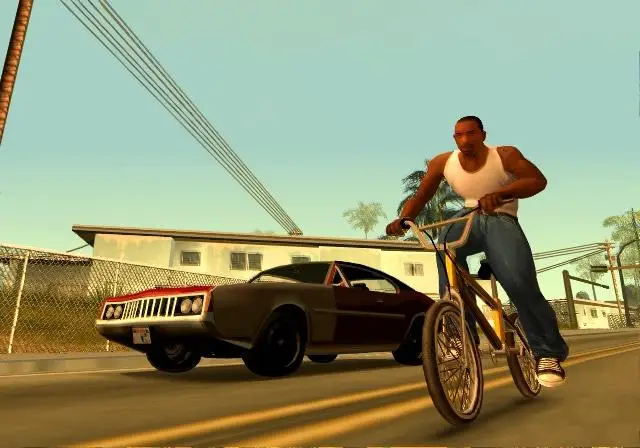 We go from an indie title to one of the most popular video game franchises in history, GTA. The Grand Theft Auto Trilogy definitive edition launches this November. This includes Grand Theft Auto 3 Vice City and San Andreas. Each enhanced and updated for a new generation.
This means that GTA 5 inspired modern controls across the board with visual enhancements, resolution upgrades, improved fidelity, and various other improvements to all three games while maintaining their distinct original aesthetic.
The game will be coming to the PC, PlayStation, Xbox, and switch on November 11. It's also going to be included in Xbox Game Pass.
---
Skyrim: Anniversary Edition
Yes, believe it or not, there's another version of Skyrim coming out this month. This is the 10th-anniversary edition. It includes all content from the base game with Dawnguard, Hearthfire, and Dragonborn expansions and 74 creation club mods.
This is admittedly a lot of new stuff if you haven't played or purchased anything beyond the base original 2011 release of the game. If you do already own the special edition of Skyrim, which came out in 2016. In that case, you're going to receive three free pieces of the creation club content: fishing, survival, and new quests with saints and seducers.
I've lost track at this point of how many prerelease versions of Skyrim. It's coming to the PC, PlayStation, and Xbox on November 11.
---
The Last Stand Aftermath
This is an isometric single-player rogue light action-adventure game. Set in a zombie apocalypse. You will be playing as a recently infected in search of hope for your fellow survivors. Explore the ruins of cities and towns, find fuel to travel to new locations, and gather supplies to craft weapons and items while fighting back hordes of zombies.
The kicker is that you're infected, so you will eventually die either at the hands of the zombie hordes or to the virus itself. After that, you will get to select a new survivor getting perks and upgrades that are earned based on how far you progressed with your last survivor. Then you will set out to try again, pushing further and further. You have that option of stealth or aggressive gameplay.
You'll be scavenging for materials to craft things like weapons and supplies. You can even risk undeath yourself by using these powerful mutations to make you stronger but push you closer to death. The Last Stand Aftermath will be coming to the PC, PlayStation, and Xbox on November 16.
---
Battlefield 2042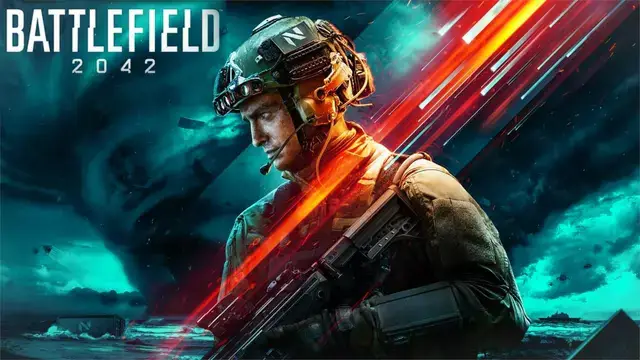 Battlefield 2042 includes a lot of things. There is going to be the Conquest Mode, which is the large-scale 128 player battle sandbox. Breakthrough Mode, where you've got those attackers and defenders fighting over key locations. Those modes will be played on various new massive maps to support this vast player count of 128 players.
New games come with new weapons and vehicles and this new specialist system, which is replacing the traditional class system.
Also, a portal brings updated versions of Classics 1942, Bad Company 2, and Battlefield 3. This means a return of many fan-favorite maps with modern high-definition quality along with the various weapons, vehicles, and gear from those games.
There's also a hazard zone with four-member squads going out and attempting to locate and retrieve data drives scattered around a battlefield, all while fighting opposing teams doing the same thing. You have to gather the data drives and extract them before the storm overtakes the map to win. This is a high-stakes one-life game mode. Battlefield 2042 is coming to PC, PlayStation, and Xbox on November 19 for $59.99.
---
Final Fantasy 14 Endwalker
Next up is the Final Fantasy 14 Endwalker. This is the game's 4th official expansion, bringing a continuation of the main story and conclusion to the narrative arc of a Realm Reborn. The expansion also brings a host of new expansion content, everything you expect from an MMO.
There are a couple of new classes we've got the sage, this aggressive healer with lots of damaging skills. There's also the reaper and melee DPS that has combo attacks and this unique demon form. Beyond new classes, there are updates to all of the existing classes with some brand-new abilities and changes to various rotations and a race to the level cap.
There are going to be numerous brand-new zones coming. Final fantasy 14 Endwalker will be coming to the PlayStation and pc on November 23 for $39.99.
---
Smalland
You play as a tiny fairy creature trying to survive the wilderness. It is a survival game at the core. You will scavenge for resources, craft weapons, and armor. Build these encampments and explore the nature that is chock full of dangerous enemies. Some of the game's features include a vast open sandbox world for you to explore from your tiny perspective.
You will build bases and shelters with a host of various upgrades and customizations. There's going to be lore and a story behind the world of Smalland and a bunch of hidden NPCs scattered around the world for you to discover. It's got dynamic weather and random events that are organically creating these hazardous situations.
There are also factions you can work alongside other creatures to gain their trust, earn allies and mounts. Finally, the game has solo PVE as well as PVP gameplay. It is going to be launching into Steam Early Access in November.
---
Which new games are coming out in November 2021?
Various popular, waited AAA games are coming out in November, like Call of Duty Vanguard, Forza Horizon 5, and Battlefield 2042. Also, Breakwaters, an awesome Indie game, are releasing in November.
---
Explore our full top 10 categories.
Do you agree with our the top 10 upcoming games in November list? Tell us your favorite upcoming games in the comment below.