Downloading games can be fun to spend your time, but it can also eat into your device's already limited storage space. Instead of downloading games that take up a lot of space, why not choose games that take up a small amount of space? This can save you hundreds of megabytes and allow you to store even more games on your device. Here are the 15 best offline Android games under 100MB.
Here are the best Android offline games under 100MB of 2022
When you're on the go and short on data, it's hard to find games that aren't online-only. Luckily, there are still plenty of great offline games for Android. Most of the best Android games are around 100MB so that you can play them anywhere. Here are our top 15 picks.
15. Ninja Fighter Samurai
Have you played Ryuko Legend of Shadow Hunter? If yes, then this game shares the same mechanics, maps, and relatable story. You're a ninja sword fighter on a mission to kill the evil rebels in the samurai world in the game.
As you progress through the story of a ninja fighter, your fighter becomes more skillful and inventive. The game offers good 3D graphics with decent controls, plus there are various boss fights.
All in all, it's a good game that's under 100 megabytes and features a decent storyline and smooth gameplay.
---
---
14. Endings
This one's a unique puzzle platformer game where you'll play the game as a little girl who's trapped in an unknown dark world. Your job is to find a way to help this little girl escape from the unforgettable dark place.
The game features 23 unique levels. Each has its own platforming and mind-challenging puzzles experience, whereas the game has a mysterious storyline that makes the game more interesting.
Overall, the graphics, gameplay, and control of this game are pretty awesome and it can run very smoothly on low-end devices.
---
13. Zombie Poly
This one's an action-packed zombie game. Not only is it a first-person shooter but it's also a zombie shooter at that. Apart from killing the regular zombies, you get pretty difficult and awesome-looking bosses to fight.
Also, zombie poly has cartoonist-style graphics which is pretty decent. However, in the game, you can't change your position which means you have to shoot down all the zombie enemies in one place.
However, the game also has many powerful combat weapons that will take your gaming experience to the next level.
---
12. Miss The Bullet
This one's a first-person shooting game featuring cartoonish graphics. In the game, you step into the role of a secret agent, and your task is to complete the mission as provided and kill all the enemies.
In addition, as you progress, the missions become harder and there's a total of 10 missions plus several boss fights. The game has great mechanics like breaking the door with a single kick. Miss Bullets also features four types of guns and some good control.
---
11. Stickman Pirates
This is a stickman game inspired by One Piece, a popular anime. To put it in another way, this game will follow the anime's lead and pit gamers against their favorite characters. In addition, the game provides a variety of other exciting aspects for players to enjoy when playing fighting games.
The game features various One Piece characters and each character possesses unique skills just like in the anime. The game has straightforward gameplay and integrates simple 2D graphics that'll give you a nostalgic feeling. If you love fighting games, then this game is for you.
---
10. Airborne Motocross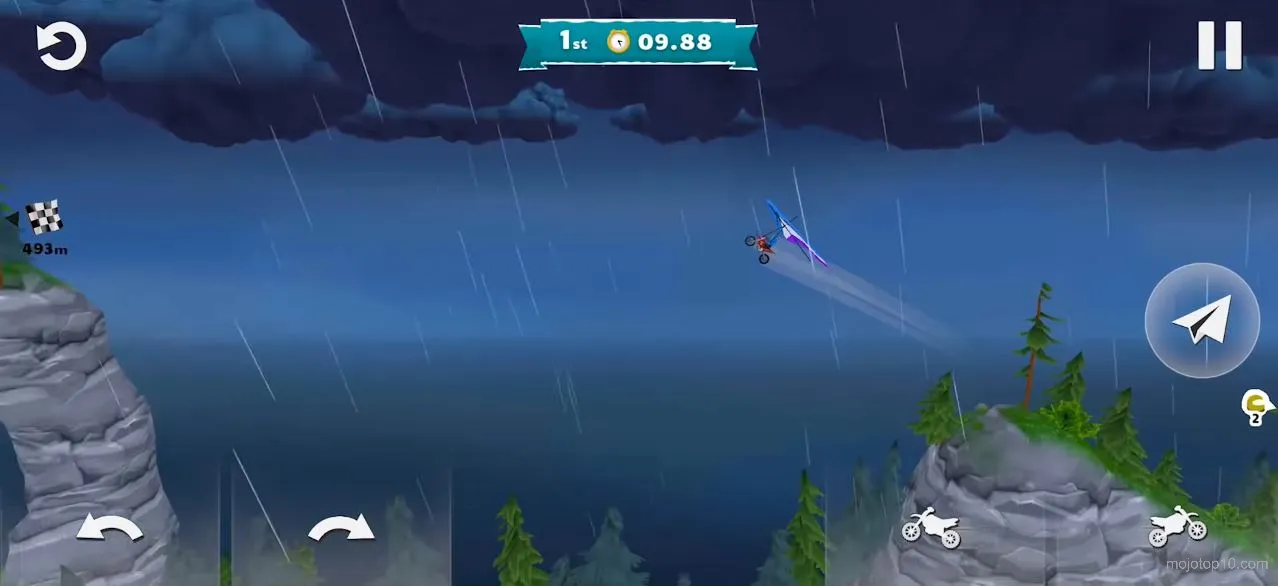 This is a motocross game that makes you fly. Yes, you heard that right. In this game, you have to race with other AI players to win the items where you'll run your bike over the uneven surfaces, climb up the mountains, and jump over different objects.
So at first glance, this one is a little similar to a hill to climb racing but the game has unique things. It's full of action and speed and once you use your glider during the race, you can cover long distances in short periods. So yeah, needless to say, it requires more skills than other games.
Also, the game's got lots of levels and puzzles you can unlock. Overall, a decent game for bike lovers.
---
09. Gun Shooter
This one's a third-person shooter game set in the time of World War 2, where you play as a soldier who's surrounded by enemies on all sides and your objective is to kill all the enemies and escape the area.
The mechanics of the gameplay is okay. You can only control the gun and change your cover position to hide from enemies. There is no complete freedom available for the player.
However, the game does offer 15 exciting levels and a wide range of firearms which you can use to destroy your enemies. Overall, it's a decent game with a solid gameplay experience.
---
08. Paperply Paper Plane
This one's a nice casual flight simulation game. The gameplay is very simple, you just gotta fly the paper plane through diverse places without crashing. The game uses a low polygon art style so I played it, and the only downside is it is a bit short on content.
Currently, there are only eight different scenes with each level playing very similarly. In addition, Paperply has eight paper planes to unlock. All in all, it's a decent game with cute polygonal graphics and good controls.
---
07. Hillside drive
This is one of those underrated off-road driving games just like the Hill Drive race but with high-quality 3D graphics and realistic physics.
The game offers players a chance to control a car in a straight line and try to keep the balance of their car like Hill Climb. The game not only offers realistic physics but it also offers many great racing tracks and each track is designed down to the smallest detail.
The game also features lots of powerful vehicles that you can unlock as you progress. Overall, it has great graphics and some good gameplay.
---
06. Cat Simulator
If you want to know how your cat lives his life then you should try this game. It's an open-world simulation game where you play as a beautiful cat. You will find a family farm in the middle of a green forest with a large blue lake.
You can do whatever you want in this vast world. You can sneak up and ambush your enemies, you can communicate with the farmer, the goat and piggy and bring the items they need.
You can also find your soulmate and get married and make your family bigger which makes this game crazy. Overall, I like the game and highly recommend for you.
---
05. Tiny
This is an amazing fast-paced action shooting game that features cute tiny soldiers. As a part of the tiny squad, your mission is to get in, kick the doors down, deal with the bad guys, and defuse the bomb.
You'll have to go through operations, cheat death, and collect credits to improve your gear in a constantly changing world. But don't worry because you don't have to be alone on your journey as you'll bring in and combine companions for the ride along with their unique abilities. Destroy your way to the objective with brick or recon your path around enemies and traps with prime.
Platform – Android, IOS(Soon)
---
04. Project Drift 2.0
This one's a clear example of a well-made game in the style of racing and simulation and as its name suggests, the game is all about drifting with sports cars.
At first glance, you will notice a special point in the game's graphics and that is its fantasy graphics which art designed in the best way possible.
In the game, you don't have to compete with anyone you just play for fun. Taking place in a peculiar environment with great graphics and a lot of car models. What else do you need? Overall, it's a great game and it's under 100 megabytes.
---
03. Invention 3: Zombie Survival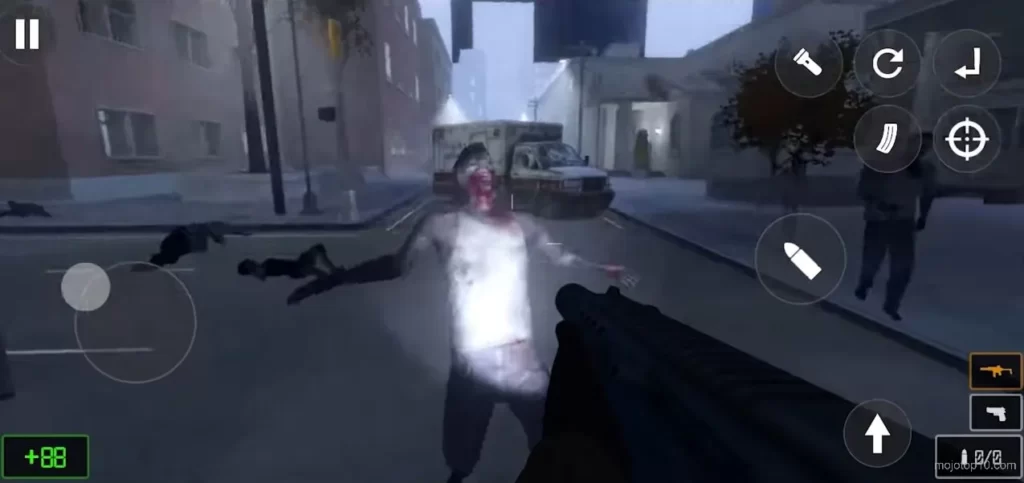 This is a very exciting offline shooting survival game. Now I'm a sucker for a survival zombie game like this. In this one, you gotta plan your route forward wisely.
You gotta find supplies and use weapons to eliminate the horrible zombies. The cons about this game are that there are no levels no boss fights, but I have to say the game is only 150 megabytes in size and offers good graphics and an open world. All in all, it exceeded my expectations.
---
02. Wrestling Empire
If you like wrestling and want to begin your own adventure toward the world championship then try Wrestling Empire, where you can become a star in the ring.
Create your own character train and compete in different categories until you defeat the world champion. I played this game and the thing that I love is where you destroy your opponent with various types of moves and you can even use a chair, table, and many things during the fight which really gives it a WWE style game feel.
Overall, it's got good graphics and awesome gameplay.
---
01. Ninja Arashi 2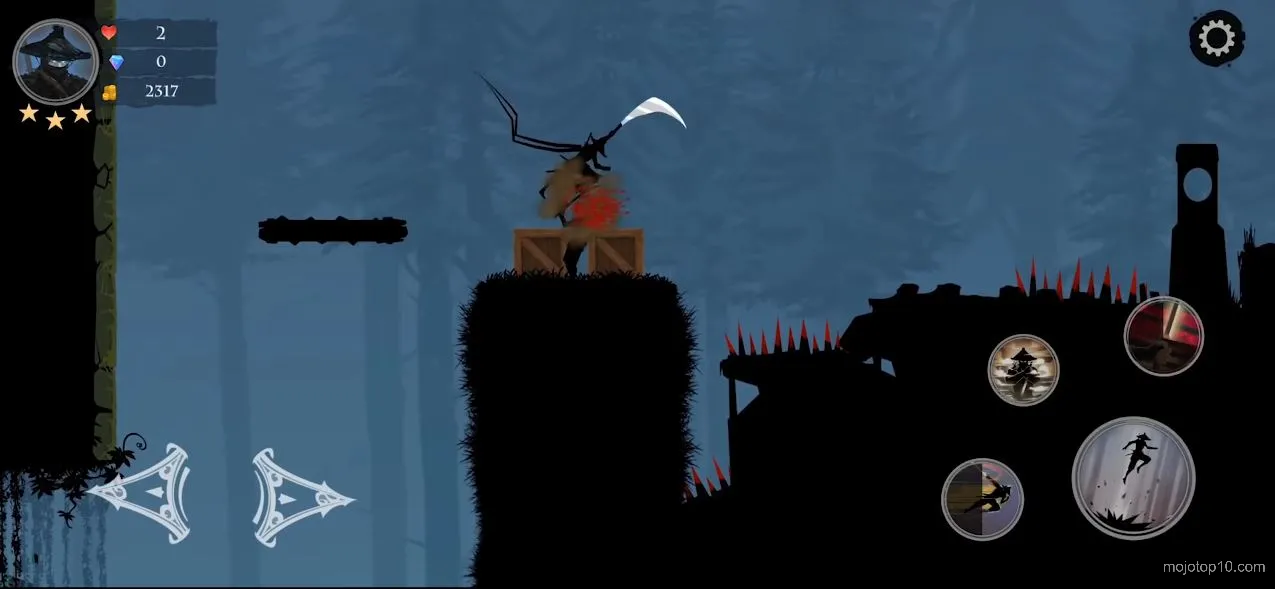 I know most of you guys have already played this game but those who don't know about it really are missing out. It's an adventure game full of action.
It's a continuation sequel of the story from the Ninja Arashi game. Your main task is to overcome rather difficult levels, fight bosses, and eventually find your child. The game features 80 levels and its difficulty increases as you progress through the story campaign.
Thanks to the wide role-playing system, you can always upgrade your hero and become stronger. Move across locations, kill enemies, and show wonders of agility. Overall, the best offline game for Android to play under 100MB.
---
Also, Check Out
10 Best New Android Games of February 2022
10 Best New PC Games of April 2022
---
You can also visit here if you are looking for more offline Android games.
---
Explore our full Top10 categories
Do you agree with our list of the 15 best offline Android games under 100MB? Tell us your favorite android game in the comment below.