With delinquent characters as main characters, you know you're in for an action-packed, adrenaline-filled ride. Badass delinquents can be a little tough to take at first, but as the series progresses, you'll find yourself drawn deeper into the story. From car chases to sword fights to explosions, the best anime with badass delinquents have a lot of exciting and pulse-pounding moments to keep you on the edge of your seat. We bring you the 10 best anime with A badass delinquent.
Here are the 10 best anime with a badass delinquent
The anime genre has a wide variety of shows, which means that there's something for everyone. One of the most popular genres is anime with a badass delinquent, which has been explored in several different series. Whether you're interested in watching a shonen series, a slice-of-life, or something in between, there are lots of badass anime you can watch. One of the best things about watching anime is that you never know when you're going to find your next favorite series. That's why we bring you the 10 best anime with A badass delinquent anime you can watch right now.
10. Ichiban Ushiro no Diamaou
There's something explosive about anime that features a demon king. It's become like a cheat code creating an exciting anime and this 2010 anime rides on that wave perfectly. It transcends several genres such as ecchi, fantasy, action, and comedy. Using a harem in a school setting helps set the tone for the delinquents who will run wild. Is our fate predestined?
This is the dilemma of Akuto Sai, who's been prophesied to be the demon king. Everything about his life changes and people now sees him differently. Even some friends start to avoid him and misfortune upon misfortune before him. With his newfound powers, he must change his destiny and prove that he decides his fate.
---
---
09. Tenjou Tenge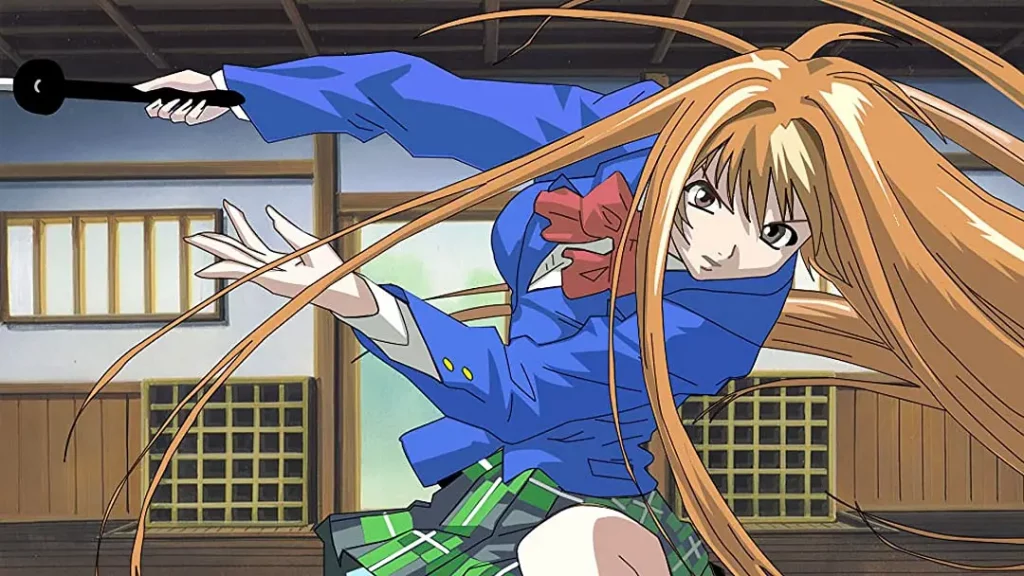 The martial arts anime by studio Madhouse aired in 2004. Its distinct use of perverted humor endeared it to fans. The brilliantly animated martial arts and super-powered fights make Todo Academy the best place to raise our delinquents. Souichiro Nagi and Bob Makihara are two of the worst delinquents around, and they're not scared to take the fight to even upperclassmen.
As they strive towards their goal to become the top fighters among students, there are lots of obstacles in their path and mysteries that could put an end to their dreams.
---
08. Busou Shoujo Machiavellianism
The action-comedy genre is filled with teenagers raging to go wild, and that's exactly what the world of delinquents needs. Busou Shoujo Machiavellianism focuses on events in the Private Aichi Symbiosis Academy. The academy houses a group known as the supreme five sources.
The group's goal is to correct problematic kids. The protagonist Nomura Fudou is transferred to this school to be corrected, and the delinquent is being forced to act like a girl, but Nomura is a proper delinquent, and it won't be easy to break him. Watch this Shounen anime and find out what happens next.
---
07. Nanbaka
Ever wonder what friendship in prison feels like? Nanbaka explores that. The four cellmates are experts in a prison break. Young criminals with a knack for regaining their freedom illegally from their confinements, so they're transferred to the world's most secure facility. Jyugo, Uno, Nico and Rock are the focus of this action and comedy anime.
There's a lot of amazing drama in their daily lives and interactions within the walls of Nanbaka. The guards and the prison supervisor are not also left out in this jolly ride of fun and prison excitement. Even as their freedom is taken away, these four are as free as ever, and prison turns to a wild festival.
---
06. Midori no Hibi
Midori no Hibi is an amazing blend of comedy and romance. The plot is unique yet so weird that it might make you cringe. Seiji, the mad dog Sawamura is well known around the school as a chronic masturbator. His right hand has gained notoriety. He is becoming even more popular than him.
There's way too much drama in Sakuradamon High School and due to his reputation, Seiji Sawamura has been unable to get a girlfriend. The young man endures rejection upon rejection till he gets tired of trying. One morning his already complicated life becomes more twisted when his hand turns into the little girl Midori Kasugano.
This is the start of an odd romance. Nevertheless, this ecchi anime doesn't follow the norm. This might be the only chance for this unlikely couple to be together. Let's see what they make of it.
---
05. Air Gear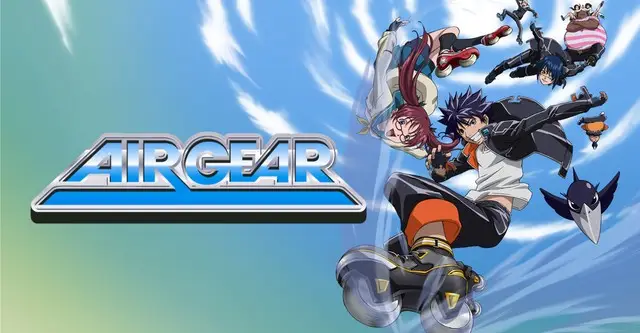 What could be better than a sports anime? What about a lot of action and comedy? Air Gear is a top tier series; the shounen anime is animated by the legendary Toei Animation and consists of 25 episodes that aired in 2006.
This is a skating anime and different teams compete with their air tricks to dominate the streets. Itsuki Minami, along with his delinquent friends, wants to rule the streets. However, after discovering a pair of air tricks in his house, he can now rule the skies.
In the quest for domination, only the group known as storm writers can manipulate the speed limiters of the devices, getting them an added advantage at great cost. How far do you think Minami and their friends will go?
---
04. Tonari no Kaibutsu Kun
Slice of life is an underrated anime genre and Tonari no Kaibutsu Kun shows us that this genre has a lot to offer. The anime splendidly merges romance and comedy. The outcome is a healthy series of dialogues between Shizuku Mizutani and the boy who has taken an interest in her Haru Yoshida.
This anime excels in its use of interesting characters. The anime is fast-paced and no scene is wasted. Shizuku has a cold view of life, only caring about her grades, while the hero is also apathetic about life not having any friends. Watching these two navigate their friendship and feelings for each other while having little knowledge on how these things work is a terrific experience.
---
03. Beelzebub
From the title, you get the idea that there will be a bit of the supernatural in this anime, and you're right. This show features demons. Ishiyama High is a school filled with teenage punks. You can refer to it as delinquent's paradise. In the midst of all the chaos and disorderliness in the school, one thing is clear avoid Oga Tatsumi.
He's the most notorious of all the delinquents. In a world of delinquents, anything can happen. Oga finds the baby Beel, the son of the demon lord and together with Hildagarde, the demon made, he sets out to raise the baby demon. What sort of future awaits them?
---
02. Great Teacher Onizuka
Animated by Studio Pierrot, this 1999 anime is the oldest on the list and the second slice of life on this list. Onizuka is a greedy and perverted man. A former leader of a biker gang who has now taken a dramatic career switch, becoming a teacher for his love of teenage girls.
Onizuka's pupils are very troublesome. They hate their teachers and will do everything in their power to make their teachers quit. Eikichi Onizuka will not allow his dream to be cut short by these students and so using unconventional means, he gains the love and affection of his students making school more fun for them.
---
01. Tokyo Revengers
Tokyo avengers is right up there with the greatest delinquent stories ever told, and it's certainly in the discussion for the best anime of this year. The action anime revolves around Takemichi Hanagaki, who has to go back in time and save the only girlfriend he's ever had.
Takemichi must now engage his past with the Tokyo Manji Gang and other notorious biker gangs of his delinquent past and find a solution to the looming deaths. There's a lot of suspense, drama, and intrigue in the show and the numerous twists are sure to blow your mind.
---
So, these are the best delinquent shows in the world of anime. It comes with violence, but there's also just the right amount of comedy, and if you choose to go deeper into these kinds of series, then this is a great place to start.
---
Explore our full Top10 categories
Do you agree with our list of the 10 best anime with a badass delinquent? Tell us your favorite badass anime in the comment below.