Comedy animes are always a pleasure to watch, whether you're looking for a good laugh or just want to relax and feel good for a while. We've all found ourselves in a comedy anime before. There's nothing better than a good laugh. Comedy has the power to brighten our day and bring people together. But finding the right comedy anime can be a challenge. That's where we come in. Today, we bring you the 10 best comedy anime of 2022.
Here are the new 10 best comedy anime of 2022
Animes are usually known for their complex storylines and deep, thought-provoking themes. But sometimes, you just want to turn your brain off and watch something silly instead. Comedy anime is the perfect genre for that and these shows are designed to make you laugh. Some will make you laugh with their silly slapstick comedy and others with their ironic and unexpected humor. 2021 has given us some of the funniest anime to watch and 2022 is going to be epic as well. Here are the 10 best comedy anime of 2022.
10. Police In A Pod
Finding a job is really hard in the modern world, isn't it? You know who else faces that issue, Mai Kawai. She badly needs a job, but every institution rejects her. Now, she has become a police officer, but our unfortunate girl receives a lot of criticism from her officials and her citizens.
She's on the verge of quitting, but then she meets Seiko Fuji, her new boss. Mai finds her co-worker chanting, so she decides to stick around for a bit and see if the new direction is something that works for her. Here's an interesting fact: this anime's author is an ex-cop. So instead of going for some wholesome police Yuri, you should actually go in expecting some real live police elements thrown into the show.
---
---
09. Life With An Ordinary Guy Who Reincarnated To Fantasy Ko
It's not every day older men turn into beautiful anime girls, and no, I'm not kidding. Anime is entering another bizarre stage of plot development by giving us life with an ordinary guy who reincarnated into a total fantasy knockout. Where one old man and his best friend are summoned to another world by a goddess.
I know you've heard that story a million times before, but the new addition here is that our old man becomes a beautiful girl, and to get back his body, he has to defeat the great demon lord. The anime is more of a mixture of KonoSuba with more rom-com elements. So, make sure you fill your watch lists with this anime if you want a bit of romance in your comedy anime.
---
08. The Genius Prince's Guide To Raising A Nation
If last season of kingdom building wasn't enough for you, then this year we've got a new anime gracing our presence, but this time our main character isn't so generous as the previous one. The king is ill and the only hope for his kingdom is his son, Wein Salema Arbalest, but our prince isn't the kind of guy to spend time ruling a kingdom. So, he decides to sell it off to the highest bidder.
How can this nation be saved? You have to watch the anime to figure that one out, but don't let the comedy tag fool you. This anime knows how to make some well-known anime tropes, twist, and turn to give us an interesting narrative.
---
07. Princess Connect! Re: Dive
Yes, it's 2022, and the isekai trend is still trending worldwide, so what do we have in Princess Connect. An elf named Kokkoro teaches him how to handle currency, fight monsters, and even the mechanics of the world. Soon the two meet Karyl, a catgirl and Pecorine, a girl skilled in battle, and the four of them decide to form a guild of their own.
I really do love the comedic element of this show and it definitely feels like the successor of KonoSuba, even though it might not reach that far. Most of the isekai anime these days are either too serious or too grimdark. So, Princess Connect Re-Dive is definitely going to be an interesting addition to your watch list.
---
06. Kawaii Dake Ja Nai Shikimori-San
Time to be ready for those mysterious guilt tropes because we seem to be getting an anime that belongs to that niche back again. On the outside, Shikimori seems like the perfect girlfriend anyone could have, but you need to spend more time with her to see her darker side, but it turns out her boyfriend Izumi loves to be around when that happens.
Yep, this is one of those weird couple fetishes type of anime that recycles a bit of the old tropes and then puts a fresh spin on them. I watched the trailer and I already like the main duo in the story, so if you need a change of pace from the regular anime character tropes, then this one is for you.
---
05. Rent-A-Girlfriend 2S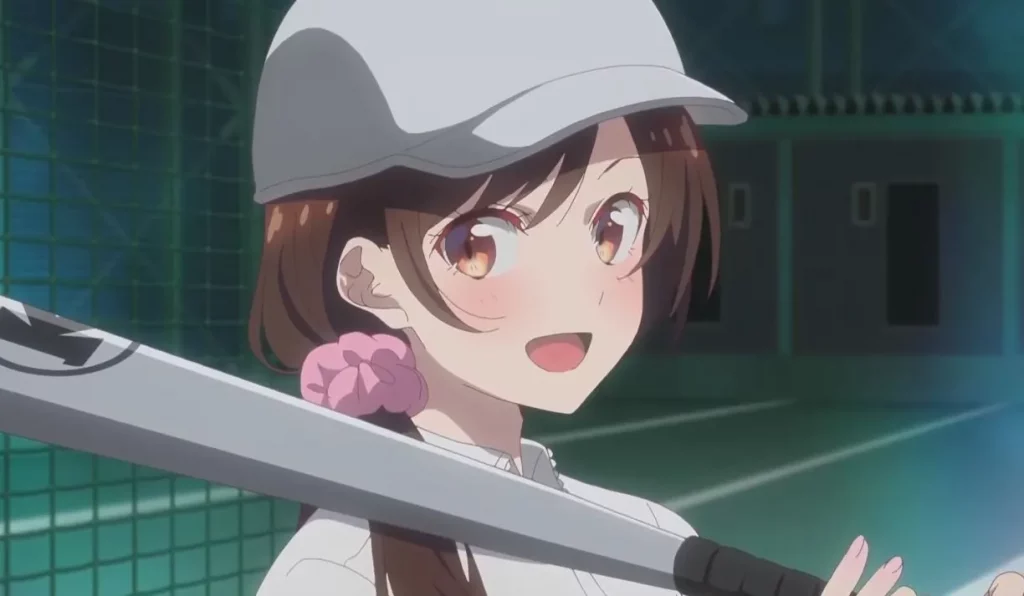 Rent a girlfriend is back again and if you don't know the name or you haven't heard of a blonde girl named Mami, then you need to reconsider your priorities. The anime takes off with the main protagonist Kazuya Kinoshita going through the motions of heartbreak with his girlfriend, Mami Nanami.
Eventually, he ends up renting a girlfriend from an online service to feel better, but it turns out the rented girlfriend is way better than his ex, and the anime wraps up with the two leads of the show living together in the same apartment. With the second season close by, this is the best time to binge-watch that first season and be ready for what's about to come.
---
04. Date a Live S4
Date a Live season 4 was delayed last year but it seems like we've still got hope. Do you need a fate series with no masters and servants but with the same formula recycled again? Here you don't have masters summoning servants but spirits who need to be kept under control to prevent the world's destruction.
In Date a Live, we have Shido Itsuka, a boy who needs to contact spirits and calm them down to prevent them from wreaking havoc in the world. This is one of those living together harem anime that got a bit serious towards the end of season three. So, let's hope the anime returns back so that we can see the new challenges Shido has to face.
---
03. Spy X Family
Welcome to one of the most wholesome yet dysfunctional families of all time. This is one of those spy anime with an interesting premise and knows how to add comedy just at the right time. Our main character is the spy and he believes his wife and child are just decoys, but the wife is a lethal assassin and she believes the husband is the perfect cover for her crimes.
For the child, she's an Esper, and she turns out to have her own set of plans. The manga is one of the best out there, so if you don't have the patience to wait for the anime, then read it. You won't regret it.
---
02. Takagi San S3
Let's move on to some elementary romance. This show may not have a central incident like many of the others on this list but it rather revolves around the day-to-day life of middle school students Nishikata and Takagi, who sit next to each other in class. The bully here, as the title says, is Takagi.
Even though she may look cute and innocent, she always finds enjoyment in pulling mean pranks on the always frustrated Nishikata. She comes as the victor in almost all cases except for a few and the results are always funny. If you love cheeky comedy with a bully girl and an innocent boy, then this one is for you.
---
01. Kaguya Sama: Ultra Romantic S3
The third season of this anime is returning this year and just as the title says, things are about to get ultra-romantic. Come on, guys who doesn't know about Kaguya Sama. You've got two prideful students named Shirogane and Kaguya who don't want to confess their love to each other but end up in scenarios that make the audience laugh at their own flaws. All sequences end up with one of the two parties getting the victory.
Either by embarrassing the other person or by embarrassing them both. You also get a funny supporting cast who never understand their situation and add their own gags to make the scenarios even more comedic. So, what are you planning to watch this year?
---
Also, Check Out
10 Best Fantasy Anime with OP MC 2022
10 Best Upcoming Isekai Anime of 2022
Top 10 Most Anticipated Upcoming Anime of 2022
---
Follow us on Facebook and Twitter for all the latest updates & top 10s.
---
Explore our full Top10 categories
Do you agree with our list of the new 10 best comedy anime of 2022? Tell us your favorite comedy anime in the comment below.