Romance is a genre that is all about love and affection and if you're a fan of the romance genre, then you've probably watched your fair share of shows. In some anime, MC is overprotective and caring, and he is always there to protect and defend his love interest whenever she needs him. He's constantly looking out for her and making sure she's okay, which makes the girl feel special and loved.
It's no secret that ladies love a man who cares about them and their safety, and when that man happens to be incredibly attractive on top of that, well, you've got yourself a winner. Want some romance anime where the MC is overprotective and caring? Then here are the 10 best romance anime with overprotective MCs.
Here are the 10 best romance anime with overprotective MC
We all love a good romance anime, especially when it involves a sweet, caring guy. Sometimes, the guy in a romance anime can be overprotective and caring, which just makes our hearts go aflutter. No matter what genre you prefer in anime, there's bound to be an overprotective and caring guy in there somewhere. If you are looking for an overprotective MC, then these are the 10 best romance anime with overprotective MCs.
10. The Story of Saunkoku
No need for modern high school romances; let's dive into something historic with those good old queens and king love stories where the good girl finally calms down the hot-headed boy, but the Story of Saunkoku goes way beyond that because it knows how to write characters really well and this is one of those rich-boy poor-girl stories.
We've got the poor girl who's struggling to pay off debts, then the emperor of the country comes along and says, hey, be my consort for six months and I'll pay all your debts with zero interest.
Since that sounded like a generous offer, our girl Shurei Hong accepts the offer but soon learns that the emperor is a guy who likes to hang with the boys and have a drink rather than rule the country. Can our girl make him a good ruler? Watch the anime and find out.
---
---
09. Searching For The Full Moon
Can an astronomer and a singer start a relationship? What are you going to do? Sing songs in a spaceship, just kidding. This anime gives me the Your Lie in April vibes. We have one girl and a boy who have made a childhood promise to fulfill their respective dreams. The girl wants to become a singer and the boy wants to become an astronomer, but this is when the tragedy hits you in the face.
The girl suffers from throat cancer and she has got one year left to live. Yes, it's the cancer that keeps killing anime girls but can our girl accomplish her dreams before she dies in one year. Needless to say, this is going to be an emotional story, so go with your tissue boxes.
---
08. Acchi Kocchi
Here comes the oblivious boy, who looks like he has IQ but somehow doesn't know the girl closest to him has feelings for him and I thought anime characters who wear glasses are supposed to be the smarter ones. Along comes Acchi Kocchi, an anime that tells exactly this but with tons of comedy and slice-of-life moments.
All this girl wants to do is to confess to the guy she likes and every time she wants to, there seems to be some obstacle preventing it. Since our last entry was a tragedy, this one is a comedy. Instead of crying, you can start laughing every time this girl does something funny, but our main character is very overprotective at times but has obliviousness exceeds his protective nature. So sometimes, he can come off as really dumb.
---
07. Unbreakable Machine-Doll
What if your local military decides to use dolls? Yeah, that's right, and in a couple of years, it will be dolls who will be flying military jets. Unbreakable Machine-Doll happened in a world where the military uses machine dolls for combat and there are schools to train people on how to control them.
Raishin Akabane and his humanoid animation Yaya have great skill in both offense and defense, but once they enter the school, they find they have fallen into the lowest rank. Now, he takes part in the evening party. A battle royale where the puppeteers and their machine dolls fight to gain the top Wiseman position.
This is one of those battle game anime, so you'll see plenty of people killing each other but come on, this time it's the dolls who'll be scaring the living hell out of you. Who knows? This might be a prequel to Annabelle.
---
06. Inu X Boku SS
This is one of those anime where the rich girl gets a bodyguard who first acts mysterious and then goes and says that if you hate my girl, then I might turn into a demon. After that, you realize the guy is actually a demon. Inu X Boku SS follows a sheltered daughter of a wealthy family named Ririchiyo Shirakiin.
She just wants to live on her own. So, she moves into a high society apartment complex where she finds out that her neighbors and herself are all half-demons, and you thought your neighbors were bad. What's also special is that each person in the apartment gets their own bodyguard and even though Ririchiyo doesn't ask for one, she always finds herself served by Soshi Miketsukami.
If you want to see an anime where agent 47 guards a hot-headed anime girl, then this is the show for you.
---
05. Hanasakeru Seishounen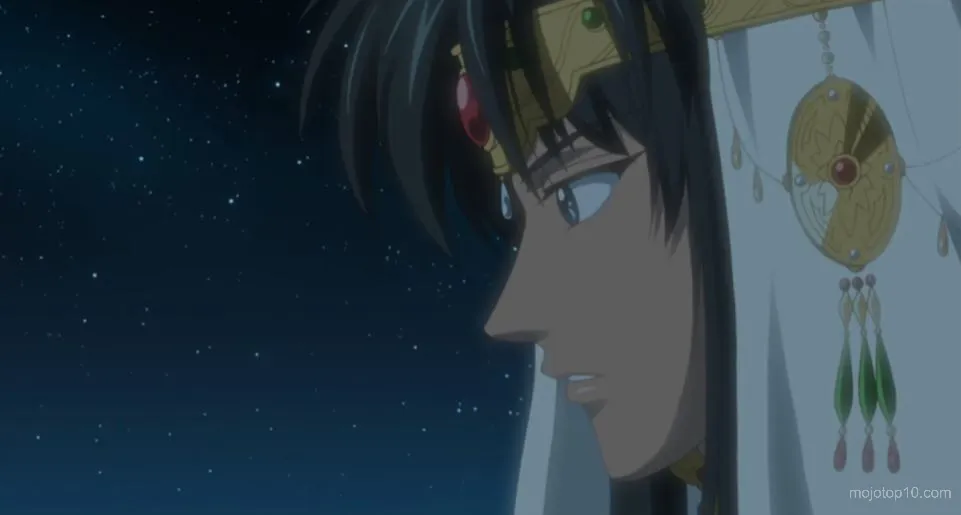 You know I've always watched reverse harem shows and there are multiple times I've thought to myself I really wish the main female character of the show wasn't such a damsel in distress but then comes along Hanasakeru Seishounen. An anime that finally presents us with a strong female lead.
Now, her job is to find a future husband because she is a wealthy daughter of a rich family. In the first episode itself, our girl knows how to turn the tables and stop this show from turning into another soulless reverse harem. The show may start off as a who should I marry daddy anime but by the third episode, it turns out into a political game where everyone wants to backstab each other.
This anime has some nice pacing plus some great plot twists you never see coming and is definitely one of the most underrated romance anime of all time.
---
04. Dance In The Vampire Bund
Once again, anime has come with an interesting premise that makes a question wait how the hell did that happen. It's vampires again. Yep, if you're tired of the other countless vampire shows then this might not be for you, but don't be depressed because this time, we have studio Shaft handling the job.
This means you get some unique directing styles and great visuals to accompany a unique story. This time we don't have the human vs. vampire concept because the queen of vampires declares that she's about to build a safe haven for vampires in Japan, and Japan agrees to it. Why? Because the vampire queen is kind enough to pay off the country's debt.
If you want an anime where Japan lives together with vampires then here's the show for you.
---
03. Neo Angelique Abyss
This show is one of the predictable ones, so it might take some time to get used to and the main character is that love him or hate him sort of guy. You might still like the side characters more than the main character but in the end, if you're here to see the overprotective badass boys save the girl, then trust me, there's a lot of it in this one.
The show also has a very simple story about a group of people having powers fighting the big bad evil while going on some adventures, so it's not one of those shows you have to think too much about. The heroine is somewhat like the chosen one and you even get some adventure. Who doesn't like an adventure where the overpowered guy keeps slaying monsters like they're nothing.
---
02. Plunderer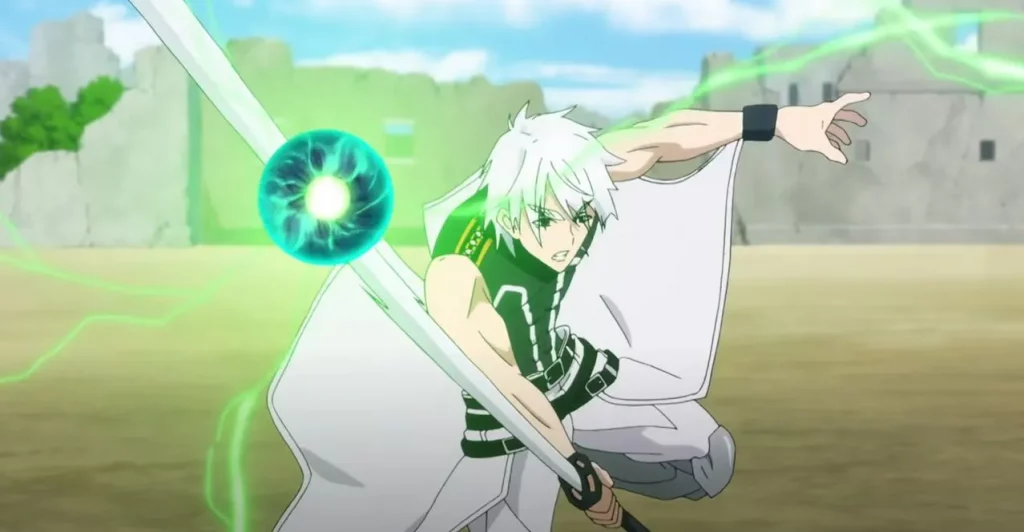 If you want to see an overpowered white-haired guy act like you just escaped out of a lunatic asylum, then Plunderer is what you should be watching next. It's set in a post-apocalyptic world where every human being is given a count. This count relates to the status of that particular person and when it reaches zero, he or she is dragged into the abyss.
We follow young Hina as she tries to fulfill her mother's wish by finding the legendary Ace but when she meets Licht Bach, her grueling journey comes to an end. This man is a mystery and his count is minus thousand and one, which is the number of times he got rejected by girls.
I know this guy has really bad luck but once the guy removes his mask, he's like, sorry guys, I was the overpowered hero of this show all along and then he keeps collecting waifus faster than Thanos collected the infinity stones.
---
01. Hayate The Combat Butler
Hayate The Combat Butler is one of those old romance shows you can enjoy without wondering why the animation isn't up to the standard. It's a really great romance show with an overprotective guy becoming the butler of the annoying tsundere but what's the problem, filler.
Hayate The Combat Butler butler is the master of filler episodes and when you finish watching the first season and move on to the second, you'll see some of the characters completely skipping events that have happened before. That's because the first season had a lot of filler arcs.
From the second season onwards, they decided to follow the manga but if you ignore the filler, then the original story is more interesting and it shows why every girl falls in love with our main character. So, skip the filler and watch the episodes adapted from the manga.
---
Also, Check Out
Best 10 Romance Anime Where MC Is Forced To Live Together
Top 10 Ecchi Anime With Romance
10 Best Upcoming Spring Anime of 2022
---
Follow us on Facebook and Twitter for all the latest updates & top 10s.
---
Explore our full Top10 categories
Do you agree with our list of the 10 best romance anime with overprotective MC? Tell us your favorite romance anime in the comment below.