The Fantasy/Isekai genre is one of the most popular trends in anime right now. A huge number of high-quality fantasy series are being released each year. As such, it's always exciting when a new series hits the radar. In 2022, it looks like the Fantasy/Isekai trend is set to continue with a number of high-quality series hitting the radar. All of these animes are brand new and have been confirmed to air in 2022, so be sure to keep an eye out for more!
Here are the 10 best upcoming fantasy/isekai anime of 2022
The year 2022 has been a banner year for fantasy/isekai anime. With so many new adaptations on the way, it can be difficult to keep up with everything that's out there. That's why I've decided to compile a list of the best upcoming fantasy/isekai anime of 2022. This article will be updated as more new series are announced and more information is revealed. For now, here are our top 10 picks.
10. I'm Quitting Heroing
A brilliant new fantasy series that started off back in 2017 as a highly successful novel that is still running to this day. The community loved the manga adaptation, and we are finally getting a chance at an anime that is set to release in April 2022. A pretty unique and fresh take on the epic adventure story.
We follow one of the strongest heroes on the planet, Leon. He is the greatest hero to ever live and has literally saved every single person on the planet. The world is now peaceful and has no need for a fighter or warrior and Leon finds himself quite unwanted by the inhabitants of the world he saved.
Considering he is way too overpowered and way too strong, Leon is exiled. There is literally only one place a powerful hero like him can actually find work, the demon king's army. The army that he had just defeated to save the planet. There are a lot of problems with the army, from way too much work to heavy financial problems, no morale, and the list goes on.
We slowly follow Leon as he attempts to improve the demon king's army to help it reach new heights.
---
---
09. Bubble
Created by an all-star crew with experience working on some of the biggest anime of all time. Bubble is said to be one of the greatest anime films released in a very long time. Bubble won't be shattering any box office records any time soon but instead chooses to tell a very heartfelt and interesting emotional story that is set across the city of Tokyo.
We learn of a world where gravity is actually broken. A number of bubbles appear and start messing with gravity. This leaves Tokyo in a weird place. Filled with young people with nowhere else to turn and home to a dangerous new sport with parkour teams battling each other, jumping from building to building.
We follow Hibiki, a young ace parkour player that has little regard for his own life. He almost died but was saved by Uta, a girl with mysterious powers. We soon begin to unravel a lot about both these well-written characters and learn a lot about this interesting fantasy world.
---
08. Skeleton Knight In Another World
We are finally getting an anime adaptation that we can hardly wait for, a very long-running novel and manga series Skeleton knight is set to be brilliant with many awesome story arcs to draw from. We follow a gamer that wakes up and finds himself in the endgame body he uses when playing online in this basic isekai opening.
He was shocked when he realized his face was a skeleton due to the special avatar skin he likes to use. The MC decides to hide his really striking appearance and searches for other people to learn more about what exactly happened that teleported him to this awesome isekai world.
---
07. Goodbye, DonGlees!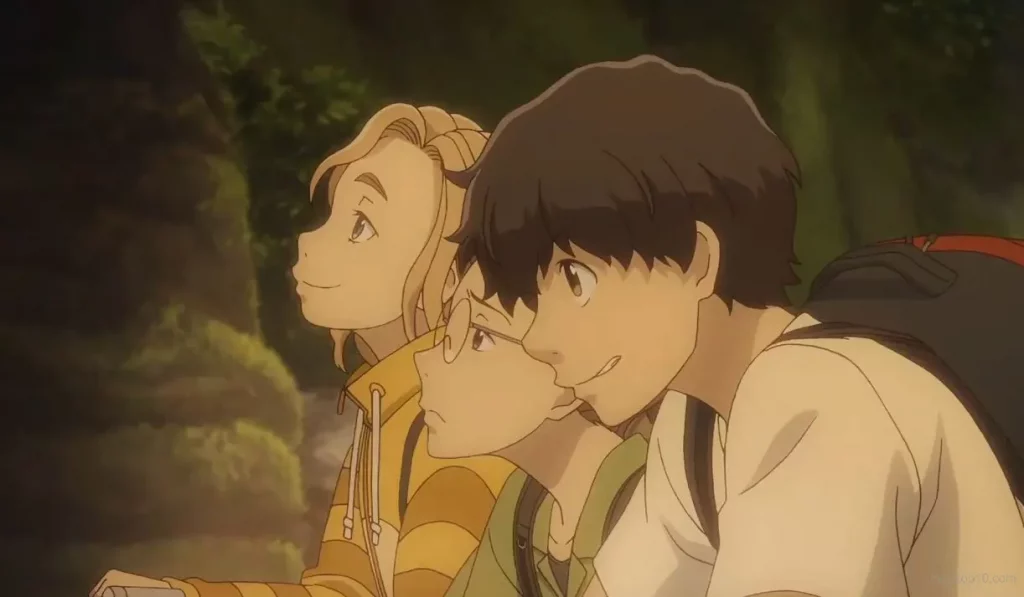 Another awesome new anime film that is really looking to push the boundaries on high-quality anime. Goodbye DonGlees is brought to us by some high-profile and world-renowned names across the anime sector. The story follows two boys by the name of Roma and Toto.
These are the DonGlees boys. Kicking off with Roma leaving Tokyo to the countryside and befriending Toto. The two soon become inseparable but are eventually split up again due to school. In the summer of their first year of high school, they meet a new character named Drop, that invites them to view the world from above.
The story starts to twist and turn in a very heavy way to test the boy's friendship. All across the world facing off against impossible odds and a life-changing journey that culminates in Iceland.
---
06. Call Of The Night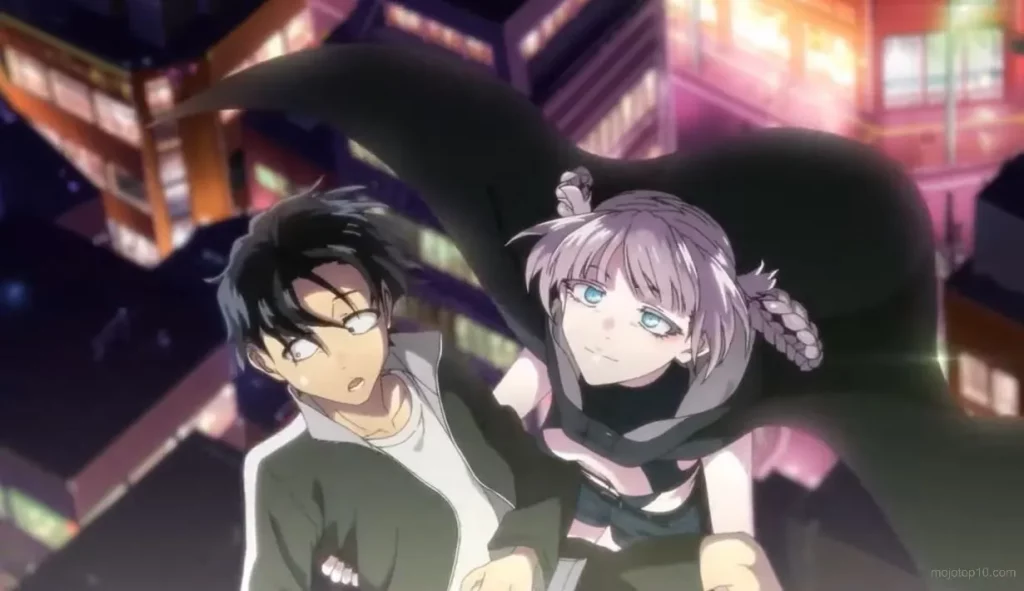 There is an interesting blend of both the supernatural with some lighthearted romance and comedy elements. This is a relatively new manga series whose huge hype led to this upcoming July 2022 anime release date. Set in a world filled with humans and vampires, we follow Kou Yamori, a 14-year-old high school boy that is insanely bored with his mundane life.
Kou literally cannot sleep and cannot find any satisfaction with his daily life and stops going to school entirely. Wandering the streets late at night, Kou comes across a mysterious girl named Nazuna. We learn that she's actually a vampire and Nazuna shows Kou the fun and joy of being a nightwalker.
Ultimately, Kou really wants to become a vampire himself, but to do that, he has to fall in love with her first. Meanwhile, Kou stays with Nazuna in an abandoned building while she sucks his blood while he sleeps.
---
05. Totsukuni No Shoujo
Dark fantasy is easily our favorite genre of anime. Combine that with some strong mystery elements and we have a masterpiece. We expect this to be one of the best new anime releases out in 2022. We follow Shiva, an eccentric and outlandish young girl left alone in a forest filled with dangerous magical beasts that could hurt her with a single touch.
She meets a nice beast that is actually really helpful and calls this beast a teacher. This teacher tells Shiva that the aunt that abandoned her is going to return to save her. Shiva attempts to leave the force into an area filled with humans but the human soldiers assume Shiva is a monster in disguise.
Shiva manages to break free but is later touched by a monster and is a curse inflicted on her and she soon finds herself turning into a monster herself.
---
04. Spy X Family
With the rapidly approaching April 2022 release, we absolutely cannot wait for this awesome spy action comedy series to finally get released. Spy X Family follows a spy that has to build a fake family for his latest mission but he doesn't realize that this new fake family of his consists of a daughter and a woman that are mind readers and an assassin.
Although our MC is an insanely talented and intelligent spy as well as a master of disguise, he is no match for the professional assassin that is his fake wife. Compared to his new fake daughter, who can literally read other people's minds and she is the only one who actually knows what everyone else is thinking.
Awesome group chemistry with some great setup for a lot of interesting plots and story arcs. This is an anime series we absolutely cannot wait to check out.
---
03. Uzumaki
This is going to be an anime series unlike any other. Starting off as a manga from as early as 1999. Uzumaki has struggled to be adapted into an anime series. A strong dark fantasy series with intense psychological horror themes and indications of the supernatural. Uzumaki focuses on the odd occurrences across a fictional city that is cursed with a number of horrifying and chilling supernatural events involving spirals.
With powerful imagery and strange ongoings, Uzumaki will be a difficult story to be told through anime form. But such a critically acclaimed work and one that is legitimately scary and terrifying, we absolutely cannot wait for this anime to get released.
With an October 2022 release date, we still have a pretty long wait ahead of us.
---
02. The Executioner And Her Way Of Life
An interesting core storyline and backdrop with some well thought out characters. This series started off as an intimate and well-received light novel series. Soon published into a manga series and now said to be an anime that we can hardly wait to get into.
A world that wanders into our world from a foreign and strange realm brings with them some insanely powerful abilities by the name of pure concept. These powers are absolutely insane and many lost control and brought unbelievable levels of disaster to the world. Legitimately huge disasters rock the entire world. These powerful users are now considered taboo and are feared by most of the world.
We follow Menou, an executioner that is tasked with destroying lost ones. We find her on the tail of Akari Tokitou attempting to murder her but failing to do so. Akari is able to reverse her death after being killed and the executioner has no choice but to stay with her and find a way to eliminate this lost one.
An absolutely brilliant premise and the perfect selling for a budding romance to be built upon. With some interesting backdrops and some intimate settings, this sailing series will definitely take a more mature approach and we cannot wait to check it out.
---
01. Chainsaw Man
An interesting blend of comedy horror with some heavy dark fantasy elements and some brilliant action scenes. Chainsaw man is set to be just as epic as we hope it should be. From a fantastically twisted manga, Chainsaw Man brings a fresh new perspective on comedy and horror that we honestly cannot wait for.
Devils and Chainsaw Man are born from fears. According to how much fear all humans have of these devils are often quite dangerous and uncaring with power levels. Humans can actually form contracts with these fears to use their powers. Alongside devil hunters that specialize in hunting down and capturing these devils.
With some brilliant storytelling, a well thought out lore, incredibly violent scenes, and a fantastic sense of dark humour. There are few anime quite like Chainsaw Man that we are this excited to see.
---
Also, Check Out
10 Best New and Upcoming Isekai anime of 2021 & 2022
---
Follow us on Facebook and Twitter for all the latest updates & top 10s.
---
Explore our full Top10 categories
Do you agree with our list of the 10 best upcoming fantasy/isekai anime of 2022? Tell us your favorite upcoming anime in the comment below.